Storage Cages Brick Twp NJ. Welded wire storage cages stocked in our Ocean County distribution  center.  Ideal for securely storing inventory, Tenant Storage Cages, DEA & Cannabis cages, Server Cages and Machine Guarding Safety Fence. Made in the US, Stocked in New Jersey.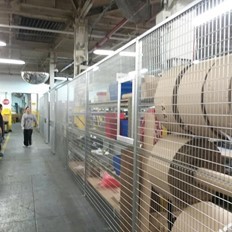 Doors available, from 3′ wide to 12′ wide in single door – hinged, double hinged doors, single slide door and bi-parting slide doors.  Lock options include cylinder locks, push button, card swipe, electric strike and magnetic locks.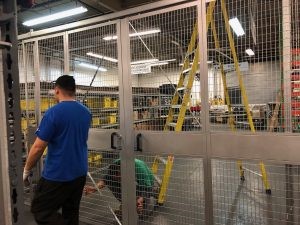 Storage cages are manufactured with 8ga thick welded wire in Powder coat, Medium gloss black, gray, safety yellow and rust resistant galvanized. Our storage cage techs provide complementary layouts six days a week. Either online or onsite. Please use the contact form in the above link or give us a call Phone (917) 702-5795.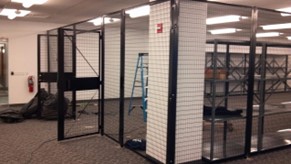 Tenant Storage Cages generate revenue. Today most apartment buildings, Condo associations charge a monthly rental fee for residents to use a storage cage. Other landlords provide the storage cages as a no charge amenity. The features and benefits of LockersUSA's Tenant Storage Cages over other brands is substantial. First and most important, Our storage cages have the lowest overall cost with the best warranty in the industry.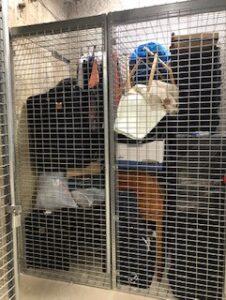 Additionally our tenant storage cages are manufactured with 4ga thick welded wire. Other brands provide 10ga thick. 4ga thick is more than double the welded wire thickness of 10ga. Each of our doors have full height anti-theft lock bars with welded hasps for the residents lock.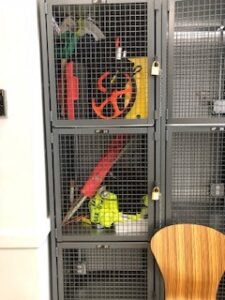 Welded wire lockers available in several sizes with full height, 2 tier, 3 tier and 4 door cages. Ideal for storing employees equipment and material for the daily work order. The rear of the welded wire lockers can have a full height cage panel or rear full height access door, The rear door allows full access to all lockers for quick loading. Additional information on our welded lockers in this link Welded Wire Lockers – LockersUSA.com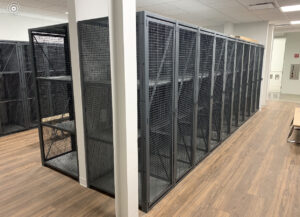 Welded wire Lockers can be delivered unassembled or assembled ready to use.Contact us today. Our office is open Monday through Friday 6AM to 6PM. Email: Sales@LockersUSA.com
Storage Cages Brick Twp, Security Cages NJ, Tenant Storage Cages Brick Twp NJ, DEA Cannabis Storage Cages Brick Twp NJ, Machine Guarding Safety Fence NJ, Wire cages New Jersey. Storage Cages delivered free to Brick Twp NJ, Lakewood NJ, Toms River, Point Pleasant, Manasquan, Egg Harbor, Atlantic City.