Service Tech Dispatcher Lockers NYC
Our dispatcher lockers are all welded framed wire mesh lockers with individual compartments and welded hasps so that service technicians can pick up the materials, equipment and or tools required to respond to their calls for the day. Ideal for Telephone, Cable, Internet providers, Law Enforcement, Military, Manufacturing and distribution.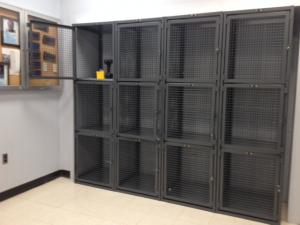 Made of all welded wire mesh and frames,  dispatcher lockers come with a full height doors for easy access to each compartment and inventory control. Each compartment comes with a welded hasp. Optional rear doors are available if materials will be loaded from behind lockers.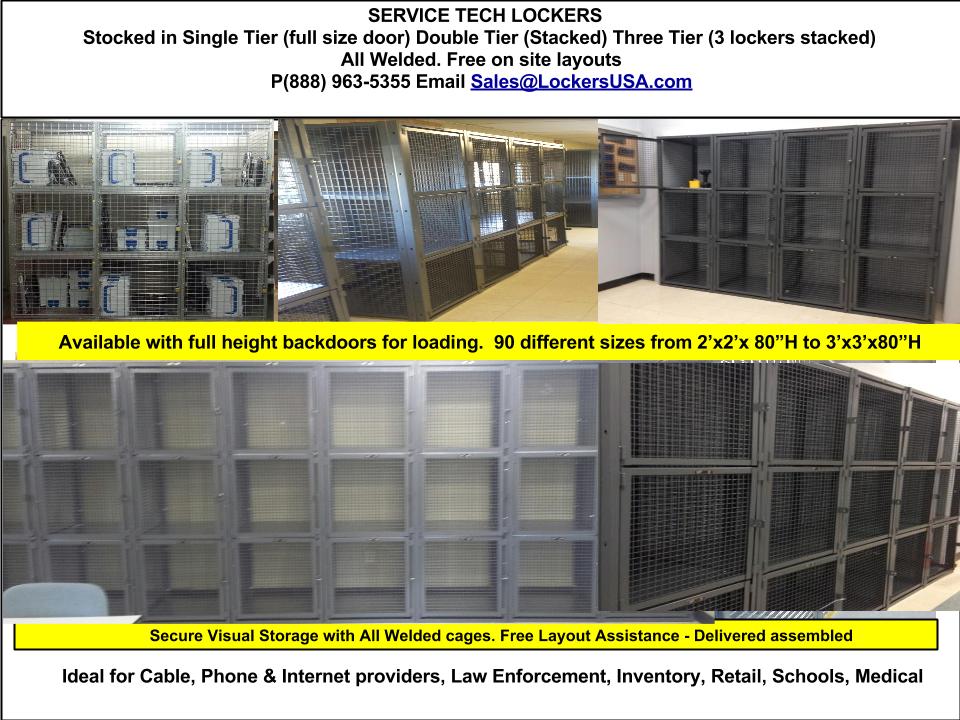 If your loading employees daily work equipment and tools we can ship the lockers with optional rear access doors for quick loading and inventory control.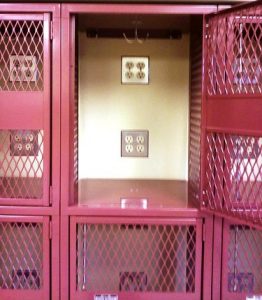 Material specifications:
Sides – 12ga 1″ x 1″ welded wire mesh welded into frames
Interior framing and door frames – 14ga 1-1/4″ x 1-1/4″ angle
Outer door frames – 14ga 1-1/2″ x 1 Welded Channel
Door – 12ga. 1'x1′ welded wire mesh into 14ga 1-1/4″ x 1-1/4″ angle frames with two steel butt hinges per door
LockersUSA.com provides free on site layouts, Professional installations and Nationwide deliveries.
Service Tech Lockers NYC, Welded Wire Mesh Lockers NYC, Loss prevention lockers NYC, dispatcher lockers NYC, Military Lockers NYC, Law enforcement Lockers NYC, Bulk Storage Lockers NYC, Employee Lockers NYC, Industrial Lockers NYC. Daily deliveries to NYC, Brooklyn, Queens, Bronx, Staten Island, New Jersey