Used Lockers Staten Island. Quality metal lockers in stock. Steel shortages have caused huge lead times on lockers,  Steel Surcharges have buyers experiencing sticker shock. Consider used lockers, Usually half the cost and already assembled. Currently we have single tier lockers in stock, Shown below. 12″ wide x 15″ deep x 72″ high. with recessed pocket handles. The interior has a hat shelf and coat hooks. Color tan, Made in America.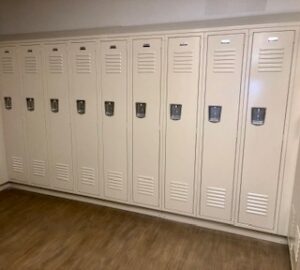 The used lockers shown below are available built in 3 wide and 4 wide configurations. Minimum order is 3. Email now for assistance. Sales@LockersUSA.com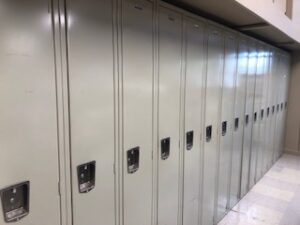 Our experienced team can provide layout assistance. The most cost effective way to purchase lockers is by pickup. This way you can see the lockers and reduce overall cost with delivery costs.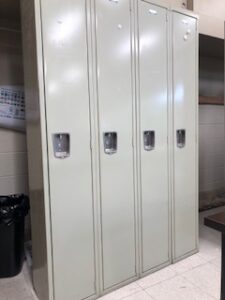 Proudly serving Staten Island since 1909. Our office is open six days a week Monday through Saturday 7AM to 7PM. P(917) 701-5795.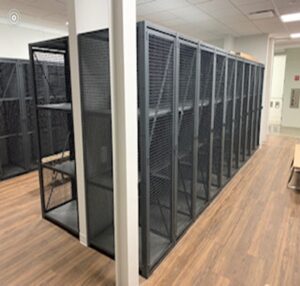 Also in stock is welded wire lockers, Ideal for stocking service techs equipment and parts for the days work projects. Stocked in several tiers, 2 tier stacked doors, 3 tier and 4 tier. Framed welded, Each door has a welded hasp for locks.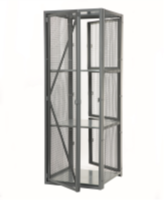 The rear panel can be solid welded wire or a full access door to quickly load all lockers at one time. Ideal for service companies.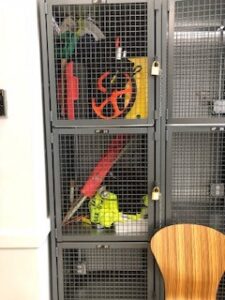 We have several  Staten Island locations that have installed electrical sockets along the back wall so that each locker can have access to electricity to charge batteries, Etc.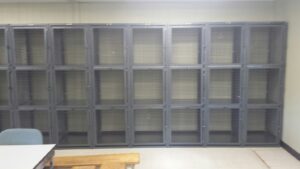 Contact us today for immediate assistance P(917) 701-5795.
Used Lockers delivered daily to Staten Island, New York City, Brooklyn, Bronx, Queens NY, New Jersey.