Tenant Storage Cages Flushing. Generates Good Revenue, Complementary Layouts, Lowest overall cost, Lifetime warranty.  Built to last with 4ga welded wire. Each Tenant Cage has anti – theft lock bars, Welded hasps for padlocks or cylinder locks. Stocked in Single Tier – Full Height and Double Tier – Stacked.
Tenant Storage Cages Flushing generate good revenue. Most developers, landlords, Co-op and Condo board s charge a monthly rental rate for on site tenant storage averaging $90.00 in Flushing depending on the size. Residential buildings renting out 40 tenant Storage Cages would generate $43,200.00 per year. The return on investment with LockersUSA.com is fast averaging just 7-8 months.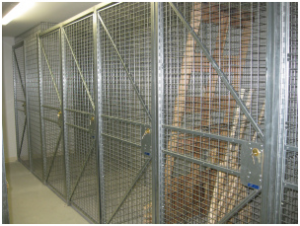 When Buying Tenant Storage Cages here's a couple of suggestions. Check the welded wire gauge quoted, The lower the guage number the thicker the welded wire is. 4ga welded wire is double the thickness of 10ga welded wire. With today's robotic technology the thicker, more secure welded wire in 4ga is now less expensive that 10ga.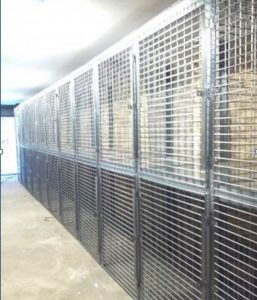 Our team provides complementary layouts six days a week. Feel free to fill our our form in the link and return or contact us now sales@LockersUSA.com P(917) 701-5795.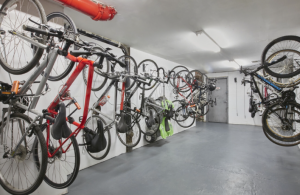 LockersUSA.com also stocks wall mount bike brackets locally. Design to maximize every bike room. Bikes can be spaced just 12″ apart. Easy to use, Lockable. Our team provides complementary bike room layouts daily. Contact us for immediate assistance. Sales@LockersUSA.com
Tenant Storage Cages Flushing, New York Storage, Tenant Storage Lockers Storage Units, Storage Lockers, Condo Lockers, Apartment Storage, NYC Storage Lockers, New Jersey Storage Cages, Tenant Storage Cages Flushing NY, Tenant Storage Lockers Flushing NY, Tenant Storage Cages Queens NY.
Tenant Storage Cages delivered daily to Flushing, College Point, Whitestone, East Elmhurst, Long Island City, Jackson Heights, Woodside, Astoria, Ridgewood, Sunnyside, Middle Village, Queens NY.