Tenant Storage Cages Bronx County. Proudly serving NYC since 1909. Tenant Storage Cages stocked in Bronx County. Our team provides Complimentary Tenant Storage Cage Layouts daily.  Built to last at the lowest overall cost and only 5 year warranty. Manufactured with rust resistant galvanized steel and also stocked on Black and Gray. Each door has the industries only full height anti theft lock bar and welded hasp for padlocks. Our Bronx distribution facility stocks tenant storage lockers in Single Tier – Full height doors and Two tier – Stacked doors, In 24 standard sizes.  Doors stocked 3′ wide and 4′ wide.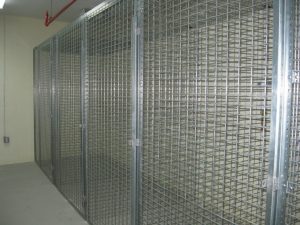 How to buy tenant storage cages. Significant cost can be realized by providing a layout or letting our techs provide a complimentary layout. Each row begins with a starter unit (1 door and 2 side panels) The rest of each row is filled with add on units ( 1 door and 1 side panel). This allows each unit to be connected to the cages on each side of it with common side. Reducing the side panels needed and creating a well built row of storage cages.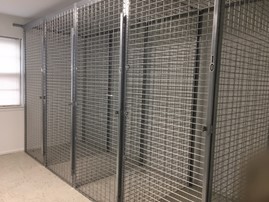 Tenant Storage Cages in Bronx County Generate Good Revenue. Today most developers, Apartment buildings, COOP and Condo units charge a monthly rental fee for each storage cage ranging from $65.00 to $125.00 per month. A storage room with 40 storage cages rented out at $125.00 each per month will generate $60,000.00 per year in Revenue. They typically pay for themselves in 8-9 months, (ROI). Call now for assistance(917) 701-5795.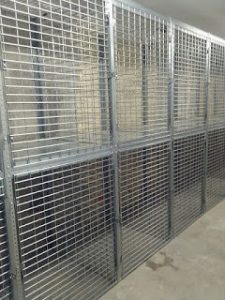 Our Tenant Storage Cage specialist in Bronx County provide Complimentary Layouts daily. Please use the quick layout form in the link above or call us for immediate assistance (917) 701-5795.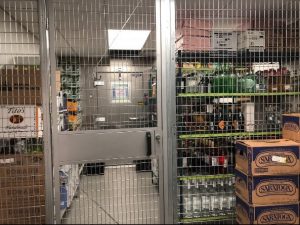 Our Bronx County facility also stocks Storage Cages in several sizes to keep inventory secure. Manufactured with heavy duty 8ga thick welded wire mesh. Doors stocked in hinged, double hinged, Single Sliding Doors and Bi-parting double slide doors. We have what you need in Storage Cages, Contact is today for fast friendly service. Sales@LockersUSA.com
Tenant Storage Cages Bronx County NY 10451, 10452, 10453, 10454, 10455, 10456, 10457, 10458, 10459, 10460, 10461, 10462,10463,10464,10465,10466,10457,10468,10469,10470,10471,10472,10473, 10474, 10475,