Tenant Storage Lockers Camden.  Proudly serving New Jersey and Pennsylvania for 114 years. Manufacturer and distributor of Tenant Storage Lockers. Built to last at the lowest overall cost and best warranty in the business. Our tenant storage lockers are made with 4ga thick (aprox 1/4″) welded wire, More than double the 10ga thick (aprox 1/8) of all other brands. Our storage cages doors have full height anti theft lock bars and welded hasp for the residents lock. Standard door widths are 36″ or 48″ wide. Stocked in our 120,000 square foot NJ warehouse in rust resistant galvanized and powder coat black.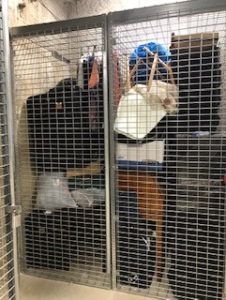 Most developers have the storage lockers attached directly to the rooms walls and floors. Cages off the walls come with backs. Tops, Floors, Backs can be included on request.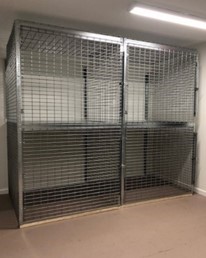 Tenant storage lockers come on two types, Single tier – full height and double tier – stacked doors. both types are very popular in Camden County and Philadelphia.
When buying tenant storage cages, Stick to industry standard sizes for the best overall cost. Email us for standard sizes and cost. Sales@LockersUSA.com 
Tenant Storage Lockers generate excellent revenue in Camden. Most residential buildings charge a monthly rental fee for storage cages raging from 65.00 to $125.00 per month. A storage room with 40 cages renting out for $85.00 per month will generate $40,800.00 per year in revenue. The lockers will pay for themselves in one year on average, With standard size cages.
Our New Jersey – Philadelphia warehouse also stocks Cannabis Cages for the dispensary, medical an cultivator facilities. Our code compliant cages can be delivered and installed within one week. Contact us today for a complimentary, Code compliant Layout Sales@LockersUSA.com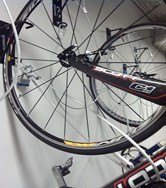 Our Wall Mount Bike Brackets provide space saving, Secure, Easy to use bike room. Designed to allow bikes to be spaced on 12″centers when space is tight. Manufactured with scratch resistant design. Each #1888 bike bracket has a five foot cushion coated security cable, That can be wrapped around the bike frame and both rims. Then secured with the bike owners lock.  Need a bike room layout. contact our bike room techs today at Sales@LockersUSA.com
Tenant Storage Lockers Camden, Tenant Storage Lockers Philadelphia, Tenant Storage Cages Camden, Tenant Storage Cages Philadelphia, Cannabis Cages Camden NJ, Cannabis Cages Philadelphia, Wall Mount Bike Racks Camden NJ, Wall Mount Bike Racks Philadelphia PA,