Tenant Storage Bins Asbury Park.  Mattison Ave, Manufacturer, Master distributor and Installer of Tenant Storage Cages and Wall Mount Bike Racks. Proudly Serving Asbury Park and the Tristate area for 113 years. Our Team is available 6 days a week. P (917) 701-5795.
Tenant Storage Bins stocked locally, Manufactured with 4ga thick welded wire in rust resistant galvanized steel, Gray and Black. 4ga thick welded wire is more than twice the thickness of 10ga thick wire provided by other brands. Providing significantly increase security at the lowest overall cost. Our storage cages also have in industries only full height Anti-Theft lock bars.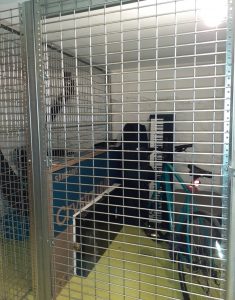 Our Asbury Park Team provides Complimentary Tenant Storage Cage Layouts, Either online or onsite. Feel free to use the quick form in the link above or call us for immediate assistance P(917) 701-5795.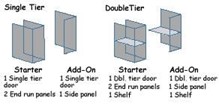 How to Buy Tenant Storage Cages.  Rising Steel costs and high shipping costs have caused challenges in today's buyers market. Here is some ideas on how to buy at the lowest overall cost with the absolute best warranty.  Here is the check list.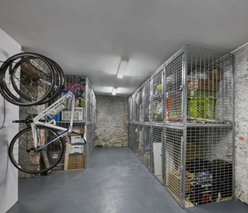 Free delivery is a Myth. Freight is figured into the cost. You can save money substantially by getting 3 quotes from local, Stocking sources. Ask for an onsite layout. Storage cages need onsite Layout and Quote. This will avoid potential issues common with online buys. Overhead piping and electrical, sprinklers, Columns in the room, Windows and door location all should be considered for a code compliant layout.
Most tenant storage cage deliveries are over 1000 pounds. Truckers will not bring the storage cages inside. Offloading large 4'w x 8′ long pallets needs to be pre arranged with building staff, Installers or contractors. If no loading dock is available, Request a lift gate delivery.
Ask to see near by installations. Many buy larger cages than needed. It's good to see the installs. Pictures and words are good, But nothing beats seeing in advance what you are buying.
Once the tenant storage cage installation is done, What happens with all the pallets and trash? Good local suppliers – Installers will take it for you, Or they can cut up the pallets and card board for you and place it in you dumpsters. Either way, Get it in writing.
Tenant Storage Cages generate excellent revenue. Today most residential buildings charge a monthly rental fee. monthly storage cage rentals range from $65.00 to $250.00 per month depending on the size. A storage room with 50 cages renting our for $90.00 per month will generate $54,000.00 per year in revenue. The storage cages will pay for themselves in less than one year.
Contact us today for immediate assistance. Our office is open Monday through Saturday 6AM to 7PM. Sales@LockersUSA.com or P(917) 701-5795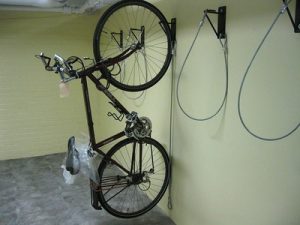 Our 120,000 square foot New Jersey Distribution center also stocks Space saving, Easy to use wall mount bike brackets. #1888 wall mount bike brackets are built to last. Manufactured with powder coat, Medium gloss black steel. Bikes can be spaced on 12″ centers when space is tight. Bikes can be locked onto the #1888 bike bracket. Attached is a five foot long cushion coated security cable that can be wrapped around the bike frame and both rims, Then secured with the bike owners lock. Contact us today for a complimentary bike room or tenant storage cage layout. Sales@LockersUSA.com
Tenant Storage cages delivered daily to Asbury Park, Belmar, Ocean Grove, Neptune, Matawan, Hazlet NJ, South Amboy NJ, Newark NJ 07102, Perth Amboy NJ 08861, New Jersey,