Security Cages W 57th St NYC. Welded wire security cages installed on West 57th. LockersUSA stocks security cages, Tenant Storage Cages, Pallet Rack Cage Enclosures, DEA Cages, Data Room and Robotic caging. Made with 4ga, 8ga or 10ga steel in Galvanized or 5 Powder coat colors. Doors are stocked in NYC in Sliding and Hinged from 3′ wide to 12′ wide. Our modular system allows us to reach the heights needed. Our team provides complimentary on site layouts 6 days a week. email us at Sales@LockersUSA.com or P(917)837-0032
also stocked in our NYC warehouse is Tenant Storage Cages made with the thickest welded wire in the industry for Tenant Storage cages. 4ga which is double the thickness compared to other makes. All Welded, Framed in either galvanized or 5 powder coat colors.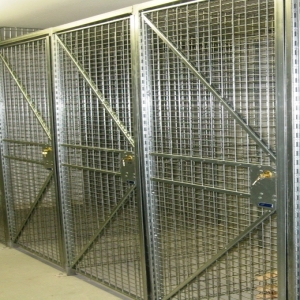 Tenant Storage Cages stocked in Single Tier and Double Tier – Stacked. Available with cylinder locks shown above or welded hasps. All sizes stocked for immediate delivery. Tenant Storage Cages Generate revenue for buildings and pay for themselves (ROI) within 9 months on average. Free on site layouts. Sales@LockersUSA.com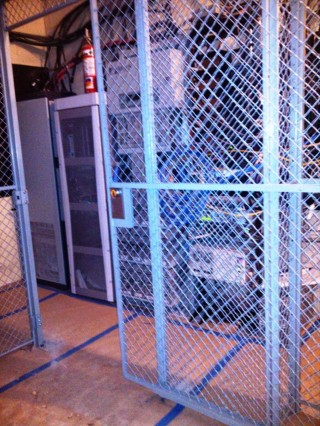 Data Center and Server Rack cages enclosures can be delivered in days to the 5 boroughs. Stocked in 5 standard colors and galvanized with several lock options. email us for immediate assistance. Sales@LockersUSA.com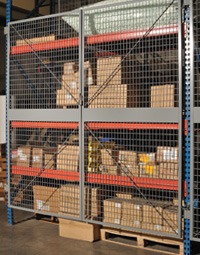 Loss Prevention cages stocked in various sizes with hinged or slide doors. We suggest considering how you would like each door keyed when ordering, The can be delivered installed keyed different with master keys for management. or keyed alike.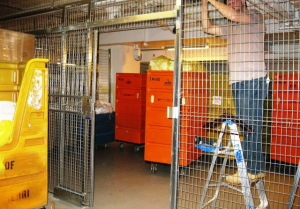 Security Cages West 57th St NYC 10019, Welded Wire Security Cages NYC, Tenant Storage Cages NYC 10019, Loss Prevention cages NYC, Data Center Cages NYC 10019, Server Cages NYC 10019, DEA Cages NYC 10019. Daily deliveries by zip code 10019, 10022, 10014, 10013, 10012, 10010, 10004, 10003, 10075, 10021, 10024, 10023, 10035, 10025, 10128, 10016, 10017, 10038,