Wire Storage Lockers New Rochelle
LockersUSA delivers and installs Wire Storage Lockers ideal for condominiums, apartment complexes, town homes and office buildings. Stocked in single tier and double tier (2-tier stacked).
Each locker is made with 4ga steel with welded grid openings. Available in standard galvanized finish and 5 powder coat colors. Our team provides complimentary on site layouts. Email us at Sales@LockersUSA.com or call (917) 837-0032.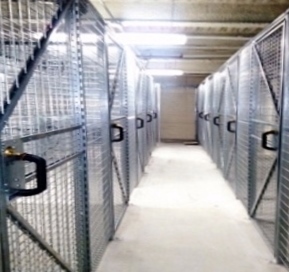 Two Tier Lockers are ideal for residential buildings with smaller storage areas. Two tier lockers are stocked in various sizes. Take advantage of our complimentary on site layout for assistance on picking out the storage lockers that best match the of residents in your building.
LockersUSA tenant cages are made with 4ga welded wire which is more than twice the wire thickness of similar products but at less cost compared to others in the market. Reference chart below.

LockersUSA also has wall mount bike brackets that are space efficient and easy to use because the bracket design allows bikes to be stored just 12 inches apart with easy mounting and dismounting from the wall brackets. Wall mount bike brackets are made of all welded steel.
Each of our #42488 wall mount bike bracket comes with a 5-ft cushion coated security cable that can be wrapped around the bike frame, both rims and secured with the bike owners lock. Our bike bracket #42488 is backed with a Lifetime Warranty. Our team provides complimentary on site layouts and professional installations.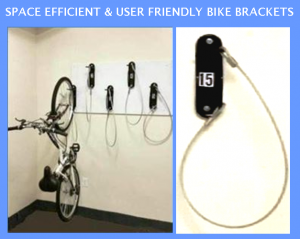 LockersUSA also stocks Security Cages, DEA Cages, Data Room Cages, Machine Guarding and Robotic cages.
Visit us at LockersUSA.com for more information.
Tenant Storage Cages New Rochelle NY 10801, Tenant Storage Lockers New Rochelle NY, Basement Storage Cages New Rochelle NY 10802. Tenant Storage New Rochelle NY 10804, Tenant Cages New Rochelle NY 10805, Tenant basement cages New Rochelle.