Tenant Storage Cages Columbus Ave NYC. Generates good revenue, Attracts Tenants, Low cost, Lifetime warranty. Tenant Storage cages installed on Columbus Ave generate good revenue. Today monthly rentals average $150.00 on the UWS. If the building has 30 units rented to tenants the storage space would generate $45,000.00 per year in maintenance free revenue. The cages would pay for themselves in 8-9 months. Stocked locally in single tier (full height) and Two Tier (stacked). Backed with the industries only lifetime warranty at the lowest overall costs.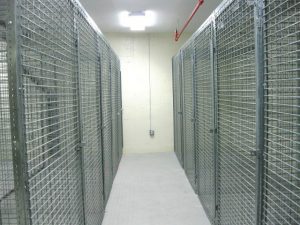 Made with 4ga welded in galvanized or 5 standard powder coat colors. Doors have welded hasps or cylinder locks and full height anti thief lock bars. Our team provides complimentary on site space saving  layout, Professional 6 days a week. P(917) 837-0032 or email us Sales@LockersUSA.com 
If you have a drawing, Feel free to email it to us or fill out the form in this link for a complimentary layout.
LockersUSA an Equiptall company also stocks wall mount bike brackets that allow bikes to be spaced just 12″ apart, User friendly and space efficient.

Made with all welded steel with a shiny black powder cost surface. Designed for long term, Trouble free use. Attached to each bracket is a 5′ long cushion coated security cable that can be wrapped around the bike frame, both rims and padlocked.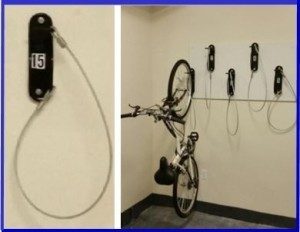 Our team provides complimentary bike room layouts six days a week. Contact us for immediate assistance. P(917) 837-0032 or email us Sales@LockersUSA.com 
Our customer base includes NYC Property Management Companies, Developers, Landlords, Co-op and Condo Boards. Our tenant storage lockers and bike brackets are installed all over the Upper West Side.
Tenant Storage Cages Columbus Ave NYC, Tenant Storage Lockers Columbus Ave NYC, Daily deliveries by zip code 10023, 10024, 10025, 10026, 10027, 10032, 10033, 10040, 10034, 10019, 10036, 10018, 10039, 10030, 10037, 10017, 10075, 10028, 10128, 10021, 10022, 10016, 10003, 10014, 10010, 10011, 10012, 10013, 10038, 10044, 10120, 10001,