Security Cages Middlesex County. Welded wire security cages, Tenant Storage Cages, Server – Data Room Cages, DEA Cages in Middlesex County. Free Layouts, Quick Deliveries, Lifetime Warranty.  Woven Wire and Welded Wire Security Cages stocked locally. Heights to 24′ easy to achieve with modular panels. Doors available for quick ship in Hinged, Sliding, Double Sliding – Dutch doors, With welded hasps, Cylinder locks, Bio-metric Locks, Key Fob, Cards Swipe or push button. Mag Locks and interior Push bars also available.  Woven Wire cages stock in 10GA material. Welded Wire Cages stocked in 8GA steel in Galvanized and 5 standard powder coat colors.  LockersUSA provides complimentary layouts, Professional installations.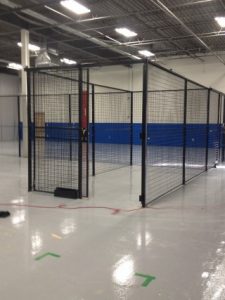 Tenant Storage Cages stocked in Single Tier – Full Height and Two Tier – Stacked in 4GA Welded wire. Twice the wire thickness of other makes for added security at the same cost. Each Tenant Storage Cages has welded hasps for padlocks or cylinder locks, Full height anti-theft lock bars. Tops, Backs and bottom shelves can be added at a minimal cost.
age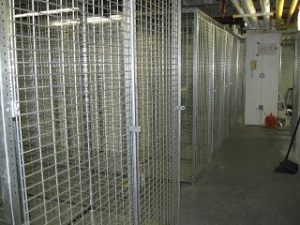 DEA Pharmaceutical Cages available from stock locally. Our specialists provide complimentary layouts either on site or online to assist in making your cage code compliant based on your inventory.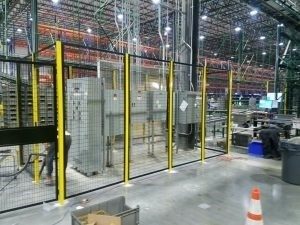 Server Room Cages, Data Room Cages and Co-location cages can be delivered within 2-3 days from our local warehouse. Our team provides code compliant layouts 6 days a week in New Jersey. Data cages can be from floor to ceiling or above the drop ceiling and above the raised floor when needed.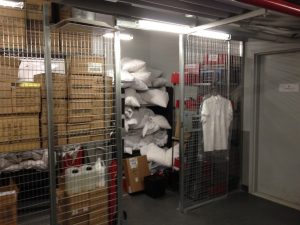 Inventory and Loss Protection cages and lockers stocked locally in 8ga welded wire. in Galvanized or 6 standard powder coat colors.
Contact us now for immediate assistance. Sales@LockersUSA.com or P(917) 837-0032
Security Cages Middlesex County, Tenant Storage Cages Middlesex County, DEA Paharmaceutical Cages Middlesex County, Server Cages Middlesex County, Data Room Cages Middlesex County, Safety Fence Middlesex County, Loss Prevention Cages, Telecom Cages, Robotic Caging Middlesex County,  Wire Partitions, Welded Wire Partitions, Security Cages delivered daily to Edison, Woodbridge, Old Bridge, New Brunswick, Perth Amboy, Piscataway, East Brunswick, Sayreville, South Brunswick, North Brunswick, Monroe, Carteret, South Plainfield, Plainsboro, South River, Fords, Highland Park, Spotswood, Metuchen, Milltown, South Amboy and all of New Jersey.