DEA Pharmaceutical Cages Mahwah NJ. DEA Compliant Pharmaceutical cages and data center cages are delivered daily to the Mahwah area. LockersUSA takes the stress out of becoming compliant. Our team provides complimentary onsite layouts and quotes. Lead time is normally reduced from 5-6 weeks to 10-15 days depending on the size. Our experienced staff will help you through the classifications to insure your ordering the correct cage. Our woven wire, 10GA, cages are available in 8 powder coated colors. We offer an array of lock types based on your specific needs.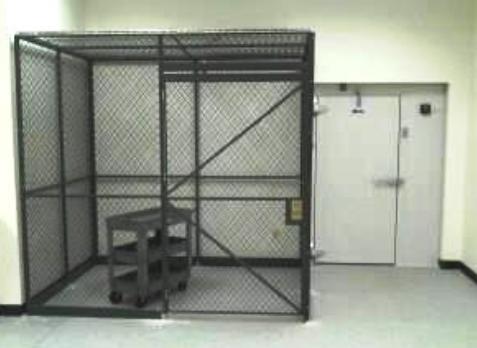 LockersUSA with warehouses in New Jersey and New York City also stocks Collocation cages, Data Center and Telecom cages, Tenant Storage Lockers and Security Cages. Our doors are stocked in hinged and sliding from 3'w to 8'W. Our team also repairs and relocates existing DEA Cages when needed.  Contact us today for immediate assistance. Sales@LockersUSA.com or P(917) 701-5795.
DEA Cages Mahwah NJ, DEA Pharmaceutical Cages Mahwah, DEA compliant cages, OSHA guidelines DEA Pharmaceutical Cages.