Guard Booth Repairs NJ. Proudly serving NYC & New Jersey since 1909. Factory authorized guard booth repairs.  New guard booths are extremely expensive in 2021 with the rising cost of steel, aluminum, stainless steel and high freight rates.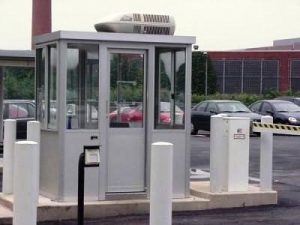 Guard Booths in many cases can be repaired for a fraction of the cost of new. Doors, windows, wall panels, floors, ceilings, Leaks, Lighting, Heat and Electric can be fixed with our installation crews.  Email us now Sales@LockersUSA.com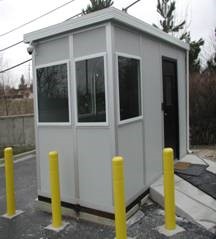 Our Install crews also repair Ticket booths, Control Booths, Security Booths and Inplant offices. Typically guard booths are used 24 hours a day. Guard booths normally last up to 20 years. 24 hour use, Combined with weather related extremes like hurricanes, High winds, salt and wear from constant use tends to wear out doors, door tracks and components, windows, gutters and floors.  Our well trained staff provides Complimentary repair estimates. The quickest way is to email us details of what needs to be repaired with pictures. Our guard booth specialists also provide complimentary on site estimates six days a week. Email us for immediate assistance. Sales@LockersUSA.com 
or give us a call to review your guard booths repair needs Phone (917) 701-5795. Our office is open Monday through Friday 7AM to 5PM and Sat's 7AM to 4PM. Our guard booth repair teams also service guard booths in New York City, Queens, Brooklyn, Bronx, Staten Island and Westchester daily. Our service trucks carry common repair parts for most guard booths to reduce down time and provide quick service.
If you ordered a new guard booth online and need experienced install crews to accept the delivery, off load the guard booth and install to factory specifications contact us for immediate assistance. If needed we you can have your guard booth sent to our 109,000SF facility as a staging area until you are ready to install. Contact us today for immediate assistance Sales@LockersUSA.com
Guard Booth repairs daily in New Jersey, NYC, Brooklyn, Queens NY, Staten Island, Bronx and Westchester.