Welded Wire Lockers Staten Island. Ideal for employees, Securely storing inventory and storing work orders and parts for service technicians. Units can be delivered assembled in 1 wide or 3 wide.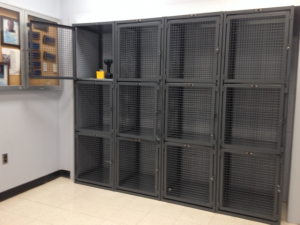 Available in Single Tier – Full height doors, Stacked doors in Double Tier and Triple Tier doors in 3 widths 24″ wide, 30″ wide and 36″ wide. Depth stocked  24″ deep, 30″ deep, 36″ deep. Manufactured with framed welded mesh that provides increased security and strength. Each door has a welded hasp for padlocks.
Shelves can be added to maximize each lockers storage space. Ideal for employee storage or service workers to pickup their daily equipment and work orders.  Available with a welded wire back or full height rear door, That can be extremely helpful to load service workers lockers quickly. Available in several combinations single tier – full height doors to triple tier stacked doors in 12 standard sizes. Call for details P(917) 701-5795.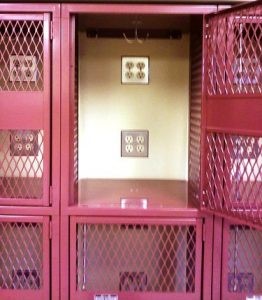 Lockers can be delivered fully assembled ready to use. Just anchor to the wall and or floor and they are ready to use. Frames are made with 14ga thick steel 1-1/4″ x 1-1/4″. The welded wire is 12Ga with 1″ x 1″ welded grid openings. The outer door frame is 14ga. channel 1-1/2″ x 1″ The welded wire lockers are powder coat gray. LockersUSA provides Complimentary Layouts and quotes.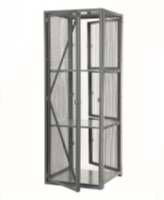 Widely used by Service companies, Telecom, Logistics, Warehouse, Law Enforcement, Retail and Medical. On several projects we added electrical sockets so that battery operated equipment can be fully charged when needed.
Welded Wire Lockers Staten Island NY 10314, Welded Wire Lockers  Queens NY, Welded Wire Lockers Brooklyn, Welded Wire Lockers NYC, Welded Wire Lockers Bronx NY, Law Enforcement Lockers,