Tenant Storage Lockers NYC. Generate revenue with tenant storage lockers in NYC. Free onsite Layouts, Fast quotes, Immediate delivery, Lowest cost. Lifetime Warranty. LockersUSA located in NYC stocks Tenant Storage Lockers  for quick delivery and installation at the lowest overall cost. Made of all welded 4ga (1/4″ thick) steel in either galvanized or 5 powder coat colors. Each locker has a full height anti theft lock bar and welded hasp for padlocks or cylinder locks.  When comparing tenant storage cages always ask what gage the welded wire is. 4ga is double the thickness of all other makes, Increasing security at no additional cost. Call us now, When your working we are working P(917) 701-5795
Generate Revenue with tenant storage cages. LockersUSA Tenant Storage cages generate good revenue for the building. In Queens Tenant Storage is normally rented our for $125.00 per month. if your building has 40 tenant storage cages the building will generate 60,000.00 in maintenance free revenue per year from monthly rentals. The lockers normally pay for them selves in 7-8 months.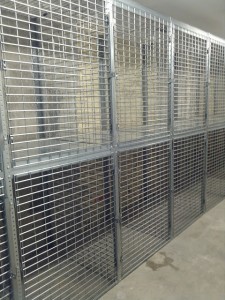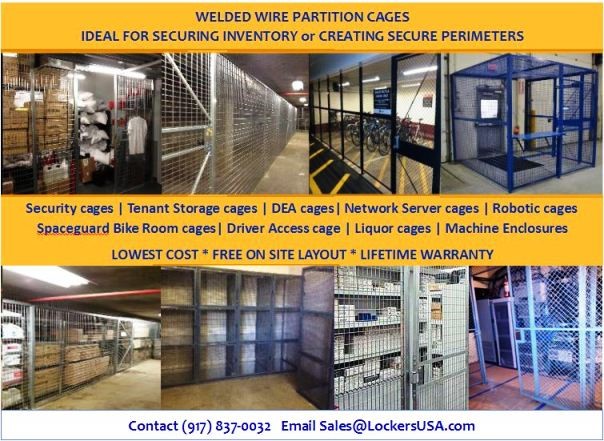 Contact us today for immediate assistance. Our office is open six days a week from 7AM to 6PM, Monday – Saturday. Call (917) 701-5795 or email us Sales@LockersUSA.com
LockersUSA of NYC also stocks wall mount bike brackets that allow bikes to be stored just 12″ apart. Lockable, Easy to use. Complimentary Bike Room Layouts six days a week.
Tenant Storage Lockers NYC, Tenant Storage Lockers New York City, Tenant Storage NY, Basement Cages NYC. Tenant Storage New York City, Tenant Storage Bins, galvanized tenant storage cages, Tenant Storage Cages manufacturers, Tenant Storage cage installation service, Folding Guard, Tenant Storage Cages NYC by zip code 10075, 10014, 10013, 10014, 10036, 10019, 10012, 10011, 10010, 10022, 10034, 10025, 10023, 10024, 10034, 10026, 10198, 10065, 10003, 10017, 10016, 10002, tenant storage cages wholesale, Long Island City, Brooklyn, Astoria Queens.