Tenant Storage Cages Lakewood NJ. Tenant Storage Cages generates revenue. Complimentary Layouts, Stocked locally, Professional Installations, Free Delivery.Residential buildings with basement storage cages for tenants creates a solid revenue stream. Developers, Condo Boards and Landlords can create additional revenues with a fast return on investment (ROI) averaging just 7-8 months

Residential buildings charge a minimal rental fee for use of tenant cages. Average rental for full size tenant cages range from $70.00 to $125.00 each per month. On average, residential buildings get a return on their investment within 7- 8 months and subsequently earn an annual revenue from $50K and up. a building with 40 tenant sorage cages renting out the tenant storage at the low end of the average of $70.00 per month will generate $33,600. per year. This additional revenue can go towards your building's reserve fund or used to offset rising costs in building maintenance.
LockersUSA's NJ local office, is the only company that provides a lifetime warranty on basement Tenant storage cages and installations. LockersUSA stocks full size (walk-in) and two-tier tenant storage cages. Cages are made of galvanized steel #4ga material. Each locker comes with full height lock bar. Various sizes available. with welded hasps or cylinder locks, Optional tops, backs and floors can be added. Typically most tenant storage cages are attached to the basement walls and floors eliminating the added costs.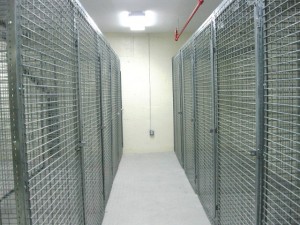 LockersUSA stocks Tenant Storage Lockers in Lakewood NJ, NYC and Astoria Queens.

Purchase Tenant storage cages in Lakewood from LockersUSA.com. And create a maintenance-free revenue generator today!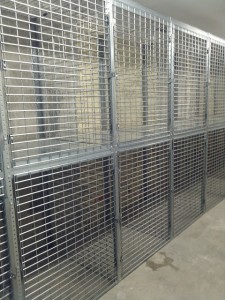 Free on site layout. Call (917) 701-5795

For more information, visit LockersUSA.com
Tenant Storage Cages Lakewood NJ, Tenant Storage Lockers Lakewood NJ, Basement Storage Cages Lakewood NJ. Tenant Storage cage deliveries made daily in Lakewood, Toms River, Manchester, Ewing, East Brunswick, Cherry Hill, Old Bridge, Trenton, Marlboro, Manalapan, Red Bank, Colts Neck, Freehold, Jackson, Belmar, Asbury Park, Neptune, Ocean Grove, Whiting, Middletown NJ, Howell Twp,