Tenant Storage Cages Astoria. No longer considered just an amenity tenant storage cages in Astoria have been sought after by prospective residents as a necessary item on the check list. Several times a week our office is called from a property manager, landlord or board member seeking tenant storage cages. LockersUSA stocks tenant storage cages and bike racks in Astoria.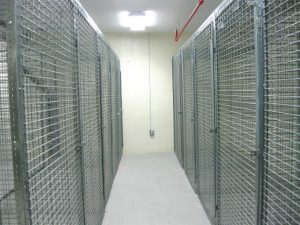 Built to last our 4ga steel lockers with all welded grid openings have the only lifetime warranty in the business. Our 4ga

welded wire is double the thickness of other brands offer 10ga. Each of our lockers has added security with full height anti theft lock bars. Welded padlock hasps or steel encased cylinder locks.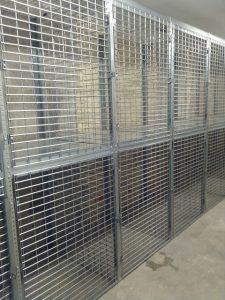 Depending on the space available for the tenant storage room and the number of apartments, Our guys will provide a complimentary layout based on your buildings specific needs.
Generate Revenue with Tenant Storage Cages. Today most buildings charge a minimal rental fee for tenant storage cages, Much less than off site storage companies charge. In Astoria and Long Island City Tenant Storage ranges from $75.00 to $150.00 per month based on the size. If the building has 60 units renting the storage at $75.00 per month. The building would generate $54,000.00 per year in maintenance free revenue. The tenant storage investment would pay for itself in less than 8 months on the average. Contact us today, Our onsite tech will provide all the details needed on revenue generating based on your buildings neighborhood.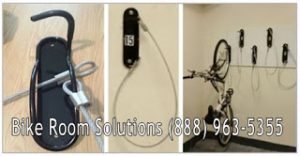 Our Astoria inventory also includes wall mount bike brackets that allow bikes to be stored just 12″ apart. Designed to be space saving and user friendly. Our team also provides complimentary bike room layouts, professional installations at the lowest overall cost with a lifetime warranty.  Our office is open Monday – Friday 7-7PM P(917) 837-0032 or email us for immediate assistance. Sales@LockersUSA.com .
Tenant Storage Cages Astoria, Tenant Storage Lockers Astoria Queens, Wall Mount Bike Brackets Astoria Queens, Tenant Storage Queens NY, Tenant Storage Astoria Queens.