Security Cages Matawan. Proudly serving NJ since 1909. Welded wire cages Ideal for secure inventory storage,  Tenant storage, server rack cages, DEA compliant Pharmaceutical Cages,  Data Room Cages and Co-location cages. Manufactured with 4ga, 8ga and 10ga steel with all welded grid openings. Doors stocked in hinged, sliding and double doors in several sizes and lock options. Quick deliveries in Galvanized or 5 powder coat colors. Our team provides complimentary on site layouts, professional installations and lifetime warranties at the lowest overall cost. Call or Text Now P(917) 701-5795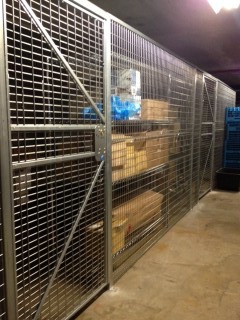 Tenant Storage Cages stocked in single tier and double tier – stacked. Ideal for residential storage in basements and common areas. also used in business for tool, equipment and inventory. Made with 4ga welded wire.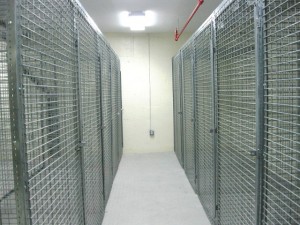 Each Tenant Storage locker comes with a full height anti theft lock bar. Welded hasp or cylinder locks, Optional tops in the same material, Shelves and backs. Most customers use their common walls and floors to save money.
Data Room Cages, Server Cages and Co-location cages also delivered daily to Howell. We also stock prefab modular walls to enclose your data room with. LockersUSA.com provides free onsite layouts. Sales@LockersUSA.com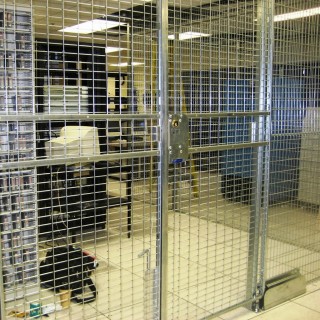 Security Cages Matawan can generate revenue. If your facility has under utilized space, Consider installing Security Cages for vendors an or contractors. Renting them cages can generate $400.00 and more per month. The ROI averages just 6-7 months.

LockersUSA.com stocks security cages in Monmouth County and New York City. Contact us today for immediate assistance, Our office and warehouse is open 6 days a week.
Sales@LockersUSA.com
Security Cages Matawan, Security Cages Matawan NJ, Tenant Storage Cages Matawan, DEA Cages Matawan NServer Rack DEA Cages Matawan  07747, Welded wire Cages Matawan NJ, Security Cages Aberdeen NJ 07747. Pallet Rack Enclosures Matawan,