Security Cages Carteret. Security Cages and Tenant Storage Cages stocked in Carteret.  LockersUSA stocks welded wire and woven wire security cages in galvanized and powder coat colors. Ideal for inventory cages, perimeter barriers, data room and co-location cages, tenant storage lockers, equipment enclosures and robotic guarding. Doors are stock in hinged or sliding with various lock options.  Our modular design allows cage heights to be reached without custom costs.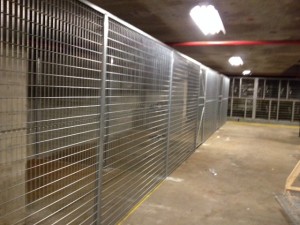 Save money when possible by using common existing back and side wall as part of the enclosure, Reducing the cage sides and backs needed.  Our team provides complimentary on site layouts, professional installations and lifetime warranties all at the lowest overall cost.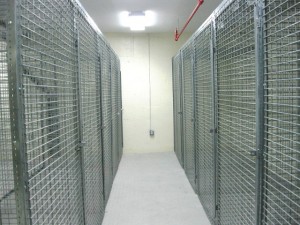 LockersUSA also stocks in Carteret and New York City Tenant Storage Lockers for residential buildings in single tier walkin type and double tier – stacked. Our team provides complimentary on site layout and installations. Lead times are reduced to 1-2 weeks with our local inventory down from the standard 4-6 weeks.
Our offices and shop is open Monday – Friday 7-5 and Sat 7-1. Contact us now for immediate assistance. Sales@LockersUSA.com or (888)963-5563
Security Cages Carteret, Security Cages Carteret NJ 07008, Tenant Storage Cages Carteret