Metal Shelving Hazlet. Industrial quality shelving for Warehouse, Office, Retail, File Records. Fully adjustable – no nuts or bolts. Lowest cost, Lifetime Warranty, Free on site layouts.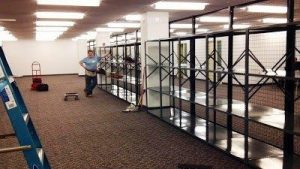 Metal Shelving Hazlet also provides Complimentary layouts, Quick deliveries and Installations from our local distribution center.  Our Metal Shelving is clip type, Minimum weight capacities from 200lbs per shelf to 650 pounds per shelf and beyond when needed. Evenly distributed. Backed with a Lifetime Warranty. Stocked in 5 standard brilliant colors at no additional charge.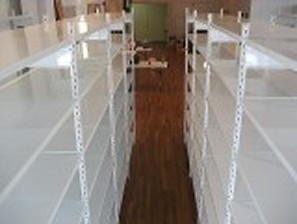 For wide runs consider bulk rack, Bulk rack is for hand loading boxes and inventory, Widths up to 12′ wide with weight capacities up to 1,789 pound distributed evenly. Bulk Rack can have solid metal shelves or wire deck.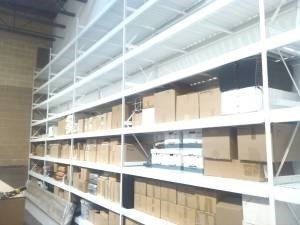 Bulk rack (shown above) is a great cost saver compared to Pallet Rack, If your not using a fork lift to load the levels consider Bulk Rack its 40% less expensive.  LockersUSA also stocks Pallet Racking in Brooklyn.  Our inventory also includes wire decks and solid decks.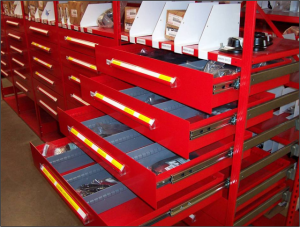 Metal Shelving Hazlet, Steel Shelving Hazlet, Metal Shelving Middletown, Metal Shelving Holmdel, Pallet Racking Hazlet, Pallet Racking Aberdeen, Pallet Racking Hazlet, Metal Shelving delivered daily to Hazlet, Aberdeen, Freehold, South Amboy, Woodbridge, Old Bridge, Marlboro, Eatontown, Tinton Falls, all of NJ.