Metal Lockers Lincroft. Ideal for Work, Schools, Medical, Law Enforcement. Proudly serving Monmouth County for 111 years. Metal Lockers stocked locally in our 109,000sf warehouse. Steel Lockers stocked in single tier – full height, 2 Tier – 2 stacked doors, six Tier – box lockers. all widely used. Our Locker Techs located in our Middletown office provide Complimentary Locker Layouts daily.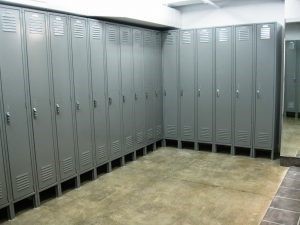 Also in stock is closed in leg bases. Locker have 6″ open legs,  Front and side bases enclose the legs to prevent dust from collecting under the lockers. Lock options include built in combination locks, Padlock combination locks and padlocks. All can be delivered with master keys for management. Additionally Locker control charts provided to manage the lockers. Each locker is assigned a number plate. The control chart lists the locker number, Persons name assigned to the locker, Locker serial # and combination number. 4 additional series of combo numbers also listed. As a person leaves, The next combination number can be assigned. Our locker techs will show management how to change the combination number.  Call today for immediate assistance P(917) 701-5795.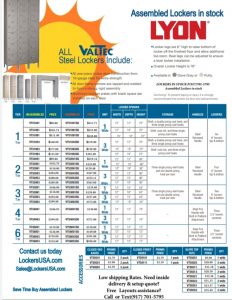 Locker room benches also in stock from 3′ wide to 12′  wide with butcher block laminate or steel benches. Bench leg pedestals delivered the same color as the lockers.
Metal Lockers come with six inch open legs. closed in front and side leg bases can be included. We recommend them prevent dust from collection under the lockers. Quick ship assembled lockers stocked in Gray or Tan. 24 other powder coat colors also available at no additional cost.
Locker ordering tips: If you have ordered lockers in the past, Some things have changed by all manufactured we want you to know about. In the past if you ordered let say blue lockers, The exterior and interior of the locker would be blue.  Today if you don't specify the interior color. The inside will most likely be tan. Most manufactures today charge extra for the same color inside and out. Single Tier – Full height lockers use to come with a hat shelf, coat hooks and a coat rod. Today the manufactures do not provide the coat rod unless ordered as an option. Most locker manufacturer brochures do not mention the color issue or lack of coat rod. Our Locker Techs will make sure you get the lockers you expected at the lowest overall cost.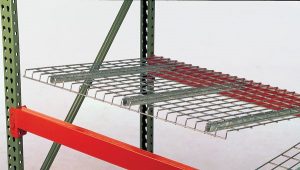 LockersUSA.com also stocks locally Pallet Rack in 24 standard sizes and pallet rack wire decking. All orders leave the warehouse within 48 hours. Our Rack specialist provide complimentary pallet rack layouts daily. Contact us today for immediate assistance Sales@LockersUSA.com
Metal Lockers Lincroft NJ 07738, Metal Lockers Middletown NJ 07748, Metal Lockers Colts Neck NJ 07722, Metal Lockers New Jersey, Steel Lockers Lincroft NJ 07738, Pallet Racking Lincroft NJ 07738, Locker room Benches New Jersey. Metal Lockers delivered daily to Lincroft 07738, Middletown 07748, Colts Neck 07722, Freehold 07728, Marlboro 07746, Manalapan, Rumson, Atlantic Highlands, Keansburg, Keyport 07735, Union Beach, Aberdeen 07747, New Jersey