Mail Room Shelving NYC. Residential and Office Buildings mail rooms have been overwhelmed with Amazon Boxes. LockersUSA.com Mail Room Rack and Shelving creates space efficient solutions for the internet age of deliveries. Our rack & shelving is designed to eliminate cluttered mail rooms cost effectively.
LockersUSA.com based in New York City provides complimentary Mail Room Layouts. Our mail room techs will review your mail room and provide long term solutions based on the number of residents and space available. If the mail room self managed or Door man managed, Our Techs will provide a code compliant layouts for quick placement and pickup of Amazon and UPS deliveries.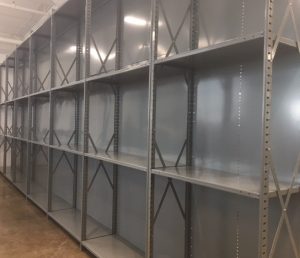 For Maximum Mail Room Storage our Mail Rack shelving can double existing mail room capacity cost effectively. Call for a Free space analysis P(917) 701-5795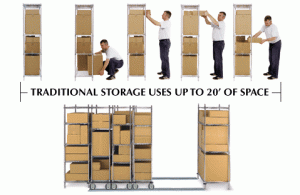 Designed for today's mail rooms in 8 attractive powder coat colors. Our Mail Room Shelving & Rack heights can be easily adjusted without nuts and bolts. Clip type mail room shelving holds weight up to 4500 pounds.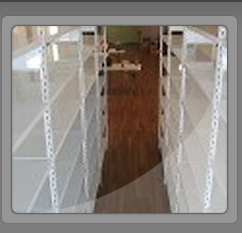 Mail Room Shelving and Rack is stocked in NY for every budget. Our Shelving and rack can also have doors with locks for secure storage. LockersUSA backs up our mail room rack and shelving with the industries only Lifetime Warranty at the lowest overall cost. Contact is today for immediate assistance. Sales@LockersUSA.com
LockersUSA.com also stocks in Manhattan Tenant Storage Cages. Contact us for immediate assistance.
Mail Room Shelving NYC, Mail Room Storage Racks NYC, Mailroom Shelving NYC, Mailboxes NYC, Mail Room Shelving delivered daily to New York City, Brooklyn, Queens, Bronx, Staten Island and New Jersey.