Lockers Sunset Park Brooklyn. Lockers in Sunset Park  near Industry City. Employee Lockers, Gym and School Lockers.  Lowest prices, Large Local supplier save on shipping, Free Layouts. Lowest cost, Lifetime Warranty. LockersUSA is Brooklyn's largest source for Lockers. Our Locker specialists provide complimentary cost, code and space layouts.

Our quick ship lockers come with 6″ high legs, Add 6″ to the above locker heights. Single Tier – (Full height doors) come standard with flat tops, coat hooks, recessed handles, Number plates. Options include slope tops, z bases instead of legs, filler panels, combination locks, filler panels and end (of row) finishing panels.  Our locker specialist will be happy to review your needs and options, along with a complimentary layout. Sales@LockersUSA.com . Our guys will help you stay in code with lockers, We don't upsell, We suggest what you need and what items will peep you in code. IE: every 5th locker should be ADA compliant.
Assembled lockers arrive carefully palletized and boxed, All that needs to be done is accept the delivery from our carrier, Bring the lockers inside, Unpack them and anchor them to the walls and nut and bolt them together. Our install techs are available to delivery the lockers and set them up for you.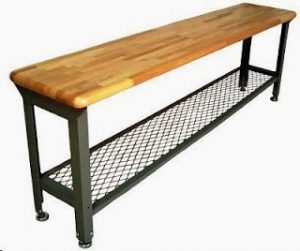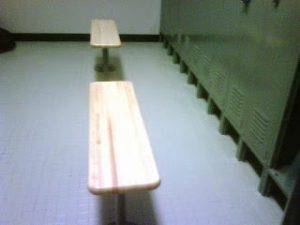 Built in combination locks or combination locks are recommended, Each lock comes with 5 combination numbers, As employees move on, The combination number can be changed. Management can have master keys rather than use combinations to open lockers. Control charts detailing the locker assignment, current combination number comes free with our lockers. If you already have Masterlock Combination locks we can match the master key for you no charge.  Contact us now Sales@LockersUS.com or P(917)701-5795
Lockers Sunset Park Brooklyn NY 11232, Lockers Brooklyn, Employee Lockers Brooklyn, Gym Lockers Brooklyn, Police Lockers Brooklyn, Law Enforcement Lockers Brooklyn, Metal Lockers Brooklyn 11232, Steel Lockers Brooklyn NY 11232. ADA Lockers Brooklyn NY, Penco Lockers Brooklyn NY 11232, Lockers in Brooklyn. Lockers in Brooklyn New York NY. Lockers Sunset Park Brooklyn NY 11220,
Daily locker deliveries in Brooklyn NY to Bath Beach 11214 ,Bay Ridge 11209 ,Bedford Stuyvesant 11216,Bensonhurst 11214, Bergen Beach 11234,Beverley Square East 11226,Beverley Square West 11226,Boerum Hill 11201, 11217 ,Borough Park 11219, 11204,Brighton Beach 11235, Broadway Junction 11233,Brooklyn Heights 11201,Brownsville11212,Bushwick 11221,Canarsie 11236,Carroll Gardens11231, Caton Park11218,City Line11207,Clinton Hill 11205,Cobble Hill 11201,Coney Island11224,Crown Heights 11225, 11213, Crown Heights North 11213,Cypress Hills 11208,Ditmas Park 11226, Ditmas Park West 11226, Downtown 11201, DUMBO 11201,Dyker Heights 11228,East Flatbush11203,East New York11207, 11208,East Williamsburg 11206,Farragut 11210, Fiske Terrace 11230,Flatbush 11226,Flatlands 11236,Fort Greene 11205, Fort Hamilton11209, Fulton Ferry11201, Georgetown11230,Gerritsen Beach 11229,Gowanus 11231 ,Gravesend11233,Greenpoint 11222,Greenwood Heights 11232 Highland Park11207,Homecrest 11239,Kensington 11218,Mapleton 11204,Madison11229,Manhattan Beach 11234, Manhattan Terrace 11230,Marine Park 11234,Midwood 11230,Midwood Park 11210,Mill Basin 11234, Mill Island 11234, Navy Yard 11205,New Lots 11236,North Side 11211, Northeast Flatbush 11212, Ocean Hill 11233, Ocean Parkway 11230, Paerdegat Basin 11236,Park Slope 11215, 11217,Plum Beach 11235, Prospect Lefferts Gardens 11225, Prospect Heights 11217, 11238, Prospect Park South 11217,Red Hook 11231,Remsen Village 11236,Rugby 11203,Sea Gate 11224, Sheepshead Bay 11235,South Midwood 11210,South Side11210,South Park Slope11215, Spring Creek 11239, Stable Brooklyn 11218,Starrett City 11239 Stuyvesant Heights 11216,Sunset Park 11220,Vinegar Hill 11201,Weeksville 11233 West Midwood 11230,Williamsburg 11206, 11211, 11249, Windsor Terrace 11218,Wingate 11203.