Pallet Racks Brooklyn. Complimentary Layouts, Quick delivery, Lowest overall cost, Professional Installations. Tear Drop and Keystone style rack in stock. New Pallet Rack and Shelving in stock in Brooklyn.
Now you can buy new rack and shelving for the same cost as used. Your insurer prefers new over used. Equiptall stocks Tear drop and keystone type pallet rack in all weight capacities. Pallet Racks Brooklyn can ship your rack or shelving within 48 hours. P(917) 701-5795.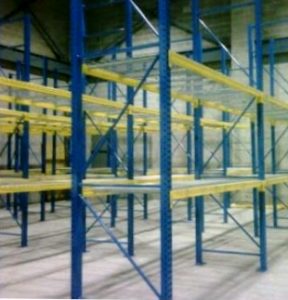 Pallet Rack Brooklyn, Pallet Racking Brooklyn,  Pallet Rack Brooklyn NY, Teardrop pallet rack Brooklyn, Keystone pallet rack Brooklyn, used pallet rack Brooklyn, Metal Shelving Brooklyn, Steel Shelving Brooklyn.
---