Metal Shelving Wall Twp NJ. Industrial Shelving in Wall Twp. Complimentary Layouts, Lowest overall cost, Lifetime Warranty. 20ga metal shelving in Wall Twp is rated to hold 650 pounds per shelf and more when needed. Clip type, Shelves easy to adjust on 1-1/2″ centers.  5 quick ship colors.  Metal Shelving Wall Twp NJ can be supplied with dividers, Drawers, Full size or Half Size locking doors for secure storage.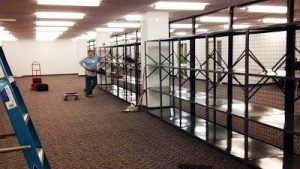 Drawers can be added to new or existing shelving from 3″ high, to 12″ high drawers. Adding modular drawers to shelving units maximizes space. 1 unit of shelving with drawers can hold as much as 4-5 units of shelving.  Locks, Dividers and partitions can be added to the drawer to create compartments.
Metal Shelving Wall Twp NJ comes in 5 standard complimentary colors. LockersUSA.com provides complimentary on site layouts, Professional installations and lifetime warranties at the lowest overall cost.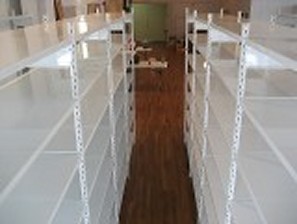 Bulk Rack provides wider widths  to maximize space. Ideal for bulky boxes, Used in Hand loading of inventory. Stocked with beams from 4′ wide to 12′ wide to 16′ high, steel or wire decks can be installed.
Bulk rack can hold up to 4350 pounds and is much less expensive than Pallet Rack. When loading beams with fork trucks our Pallet Racking is the best choice. Tear drop type pallet rack is ideal and the most popular type pallet rack on the market. Racking  is delivered daily throughout New Jersey.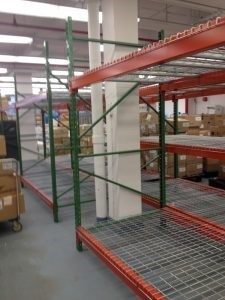 Our rack specialists can help you create a space saving,  code compliant layout. Contact us today for immediate assistance. Sales@LockersUSA.com
Metal Shelving Wall Twp NJ, Steel Shelving Wall Twp, Metal Shelving Wall Twp, Pallet Racking Wall Twp, Metal Shelving Farmingdale NJ, Metal Shelving Howell NJ, Metal Shelving Manasquan, Metal Shelving Neptune. Steel Shelving Tinton Falls,