Liquor and Inventory Cages NYC are widely used by Hotels, Restaurants and Retail businesses  throughout New York City. LockersUSA stocks Liquor and inventory cages in Manhattan. Made with heavy duty 4ga galvanized steel or Powder coated in 5 standard colors.  LockersUSA's  Security Cages can be set up to your specific size without high custom costs. Each Cage can have a welded hasp for you padlock or a steel encased cylinder lock. Liquor and Inventory Cages pay for themselves quickly.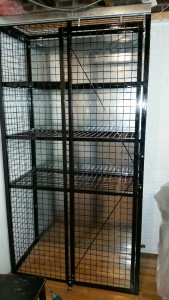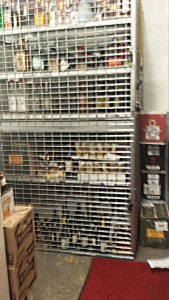 Save money by attaching your cage to an existing back and or side wall, Reducing the cage from a 4 sided cage to a 2 or 3 sided cage. LockersUSA provides free onsite layouts, professional installation and the best warranty in the business. We can also provide and install shelving or rack in your cage to help you maximize space. When setting up your security cage we recommend placing the most frequently used items from the knees to the chest height wise so that employees are not constantly reaching high or bending over constantly, Make the pick quick and efficient. Store least used items up top and the heaviest items on the lower level. LockersUSA's team provides complimentary on site layouts in NYC, Brooklyn, Queens, Harlem, Bronx and Staten Island. Contact us today for immediate assistance. Email Sales@LockersUSA.com or give us a call P(917)701-5795. We are open 7 days a week.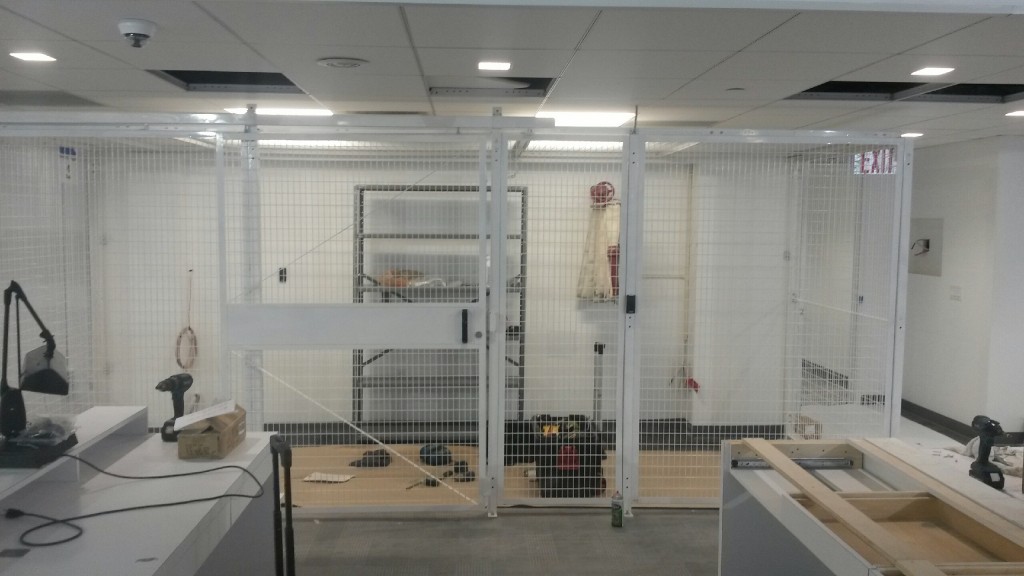 Liquor Cages NYC, Inventory Cages NYC, Security Cages NYC daily deliveries and complimentary layouts by zip code 10014, 10075, 10003, 10011, 10014, 10012, 10036, 10019, 10024, 10025, 10022, 10128, 10017, 10016, 10004, 10038, 11201, 11249, 11101, 11105, 10039, 10034, 10154.