Wire Partition Cages East Fishkill. Local inventory, Proudly serving New York since 1909. Ideal applications include inventory cages, Tool Cribs, Warehouse perimeter cage. Wherever secure,  visual protection is needed for buildings or inventory is needed. Doors stocked from 3′ wide to 12′ wide in single hinge, double hinged, single slide and bi parting slide doors. Lock options include Cylinder locks, Welded hasps for padlocks, Programmable locks, Electric strike and magnetic locks. Interior push bars can be included on hinged doors and Self closing hydraulic door closers can also be added. Our Security Cage Techs in Dutchess County provide Complimentary Layouts daily. Feel free to use the form in the link above or contact us for immediate assistance. P(917) 701-5795.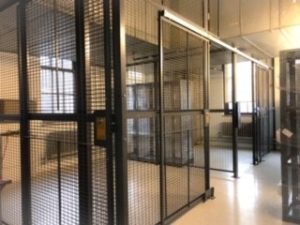 Wire Partition cages in East Fishkill can be 4 sided, 3 sided, 2 sided or 1 side. Heights range from 7′ high to 48′ high. Ceilings can also be included on request. Orders ship with 48 hours. Our team also provides professional installations and Free deliveries in New York. Contact us today for immediate assistance.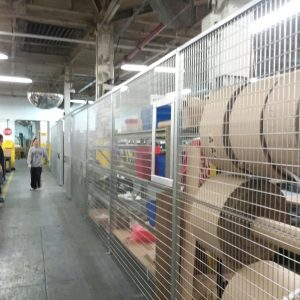 Our 109,000SF facility also stocks Pallet Rack and Shelving at the lowest overall cost and best warranty in the business. Our racking, wire rack decking and shelving also ship with 48 hours. Save 40% when considering Pallet Racking,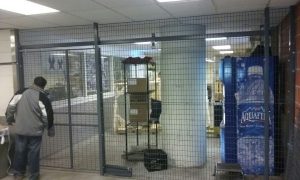 If your team is hand loading inventory request Bulk Rack, Bulk rack holds up to 4500 pounds per level and is designed for hand loaded inventory.
Beam widths on Pallet Rack and Bulk to rack range from 6′ wide to 12′ wide.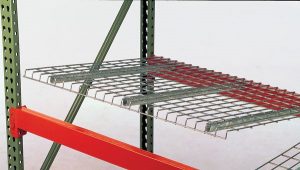 Stocked 36″ deep, 42″ deep and 48″ deep. Need assistance with a code compliant, Forklift friendly layout? Contact us today, Out Techs are available Monday through Friday 7AM to 5PM and Saturdays 7AM to 4PM. P (917) 701-5795.
Wire Partition Cages and Pallet Rack delivered daily to East Fishkill, Poughkeepsie, West Point, New Paltz, Kingston, Saugerties, Woodstock, White Plains, Middletown NY, Fishkill NY, New York.