Security Cages South Plainfield. Welded wire security cages in South Plainfield. Free layouts, Quick delivery, Lowest overall cost. Protect workers and inventory. Welded Wire and Woven Wire Partition Security Cages and Doors.  Made with 8ga steel, Framed with all welded grid openings. Our modular design makes all jobs standard.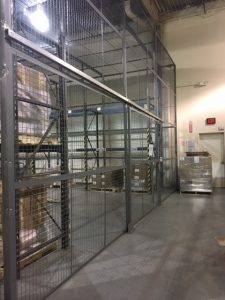 Stocked locally in galvanized steel, black and gray in durable powder coat. Our door are 3′ wide, 4′ wide, 6′ wide, 8; wide and 12′ wide heights of doors can be as needed. Our doors come with welded hasps for padlock, Cylinder locks, Push button or card swipe and key fob. We can also match your locking system with IC cores.  Give us a call we will help you pick the right standard sizes for your project at the lowest overall cost. P(917) 837-0032 or Sales@LockersUSA.com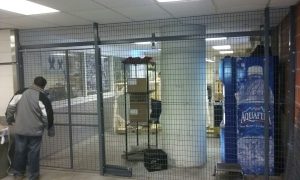 In addition to security cages LockersUSA also stocks Tenant Storage Cages, Loss Prevention cages, DEA Pharmaceutical cages and Machine Guarding Equipment Caging.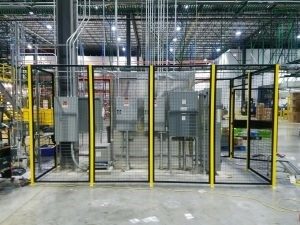 Tenant Storage Cages stocked locally. Free layouts in the Central NJ area. Developers, Landlords, apartment complexes and condo and town home communities generate good revenue by providing tenant storage cages and bike storage. In Central NJ Tenant Storage Cages rent out to residents monthly from $110. 00 to $225.00 per month depending on the size. If a building has 40 units renting tenant storage for $110.00 the cages will generate $52,800.00 per year in maintenance free revenue. The tenant storage cages will pay for themselves in 8-9 months on average.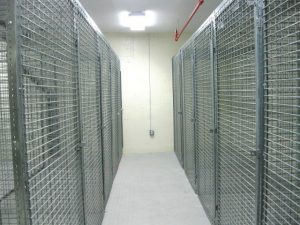 Made with all welded steel in Galvanized or 5 standard powder coat colors in two types Single tier walk in and Two tier stacked. in 16 standard sizes. Our team provides complimentary layouts, Professional installations and lifetime warranties. At the lowest overall cost. Call us today P(917) 837-0032 or Sales@LockersUSA.com
Security Cages South Plainfield, Wire Partition Cages South Plainfield, Safety Fence South Plainfield, Tenant Storage Cages South Plainfield, DEA Pharmaceutical Cages South Plainfield, Server Cages South Plainfield, Storage Cages South Plainfield, Security Cages South Plainfield NJ. Security Cages daily deliveries to South Plainfield, Piscataway, Dunellen, Middlesex, Boundbrook, Greenbrook, Franklin Twp, New Brunswick, Sayreville, Scotch Plains.