Pallet Racking Bronx NY. Stocked locally. Complimentary Layouts, Ships in 48 hours, Lowest overall cost. Proudly serving the NYC Metro area since 1909.  Made in the USA. Professional Installations. LockersUSA's Pallet Rack uses the most common beam attachment in the industry. Two Teardrop holes next to each other on 2″ centers. Beams adjustable every 2″ Teardrop type is the industry standard and works with most teardrop style beams. Each beam has a safety clip. P(917) 701-5795.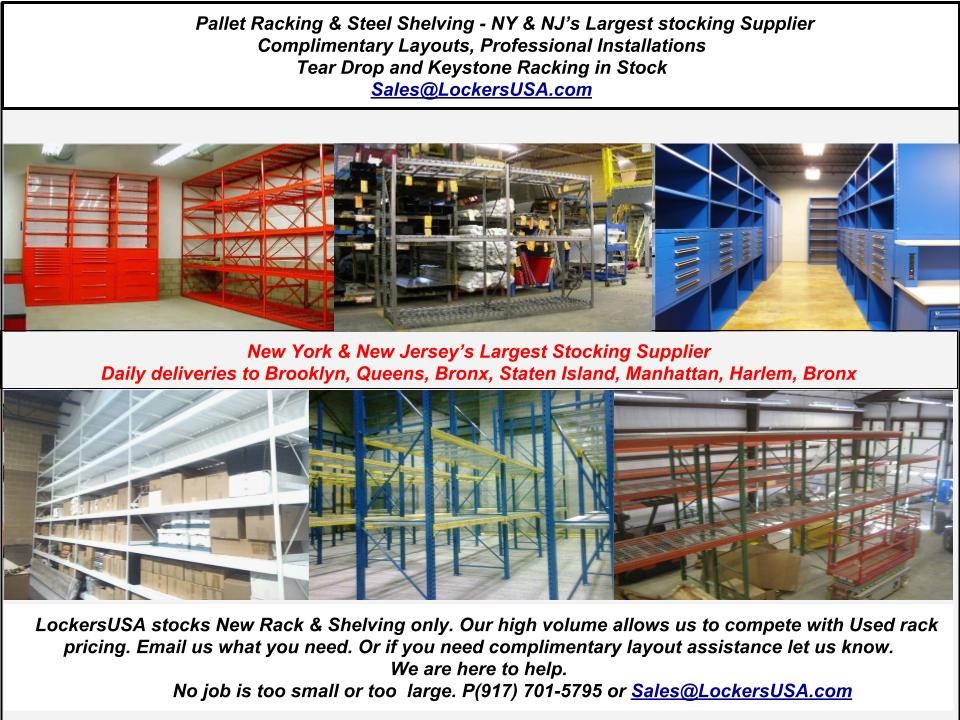 Industry standard teardrop design is compatible with other teardrop pallet rack.

Safety clip securely locks beams in place for increased safety.

Uprights can be built up to 46 ft high.

Made in America with U.S. High-Strength Steel.

Quick Ship items guaranteed to ship in 48 hours or free freight.

Pallet Racking Bronx NY. Stocked locally. Free on site layouts.Sales@LockersUSA.com
Wire Deck: Pallet Racking Wire Deck in stock in the Bronx.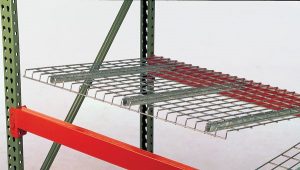 Wire deck for both new and existing pallet rack systems. It provides numerous designs for a variety of capacity and application needs covering all aspects of both manufacturing and distribution. It installs quickly with no tools and is an excellent choice for facilities with sprinkler systems.Our wire deck meets all fire and safety regulations. Contact us for more information on this quality product.
LockersUSA is open Monday through Friday 6AM to 8PM, Saturdays 6AM to 2PM. Contact us for immediate assistance. Our Pallet Rack specialist provide onsite or online layouts six days a week.  Sales@LockersUSA.com or Phone or text us now (917) 701-5795.
Pallet Racking Bronx NY, Pallet Rack Bronx, Pallet Rack wire decking Bronx NY, tear drop pallet racking, keystone pallet racking Bronx.