Metal Shelving Staten Island. Complimentary Layouts, Stocked Locally, Lowest overall Cost, Lifetime Warranty. Quality Shelving. Call now (917) 701-5795.  Holds 650 pounds per shelf. No nuts & bolts, Easily adjustable shelves. Buy basic shelving units and add to them as your business grows.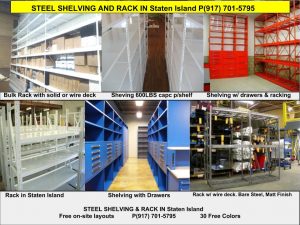 LockersUSA local inventory includes metal – steel shelving for every application. Free on site code compliant, Space Saving Layouts. Metal Shelving Staten Island stocked with closed in metal backs and sides or save money with open backs and sides with side and back bracing. Easy to adjust shelves on 1″ centers. No nuts or bolts. – Clip type shelving stocked in heights to 24 feet high, widths from 36″, 42″, 48″ and depths 12″, 15″, 18″, 36″ and 48″ deep. Shelf Dividers stocked in 3 heights to separate inventory.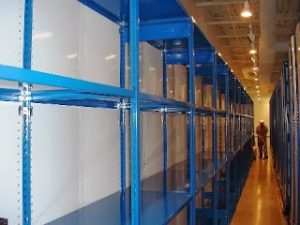 Drawers can be installed in our shelving units from 3″ high drawers to 12″ high drawers. I unit of 7′ high shelving with drawers will hold as much as 4-5 units of shelving. Drawers can have dividers and partitions to maximize drawers and separate inventory.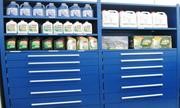 Metal Shelving with Modular Drawers (shown above) will maximize your floor space. Free on site layouts.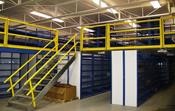 Double your existing storage space with a mezzanine with shelving above the mezzanine and or below. Pre fab mezzanines can be made to any size or shape your space needs. Great way to double space Rent Free. Contact is today for immediate assistance, Our local office si open Monday through Friday 7AM to 5PM and Saturdays 7AM – 1PM. Sales@LockersUSA.com or P(917)701-5795.
Metal Shelving Staten Island, Steel Shelving Staten Island, Automotive Shelving Staten Island, Archive Shelving Staten Island, Pre fab Mezzanines Staten Island, Warehouse Shelving Staten Island, Metal Shelving delivered daily to Staten Island, Brooklyn, Queens, NYC, Bronx, Long Island, New Jersey.