Metal Lockers Newark NJ. Ideal for Work, School, Medical and Gyms. Stocked locally, Free Layouts. Quick Delivery. Lowest overall cost. Best Warranty.  LockersUSA with roots in the Ironbound section since the 1950's stocks Metal Lockers, Our Locker specialists provide complimentary space saving, code compliant layouts. Professional Installations daily. Our inventory includes Single Tier, Double Tier, Triple Tier and Box Lockers. Built to last 3 shifts per day.
Lockers can be delivered assembled ready to use or unassembled. Hands down the most popular locker size nationwide is 1 Tier Lockers 12″ wide x 18″ deep x 78″ high. Particularly for multi tier lockers if space allows. 18″ is ideal for fitting backpacks, Laptops, pocketbooks, etc. Determining the ideal locker for your space is based on how many lockers needed, Available space and what is expected to be stored. Our Locker Specialists complimentary on site layout can help you specify the correct locker type and size.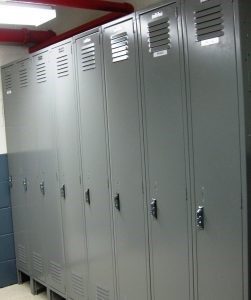 Lockers 1, 2 and 3 tier come with recessed handles, All locker types have welded hasps for padlocks. Builtin combination locks can be delivered installed. Builtin combination locks and combination locks have good long term benefits. Each combo lock has 5 sets of combination numbers available. As lockers are reassigned the combo number can be changed up to 4 times before reverting back to the original combination numbers. Locks can come with master keys and Control charts detailing the locker number, who its been assigned to and the current combination number. If your facility already has combination locks. We can deliver the new locks keyed to your existing system.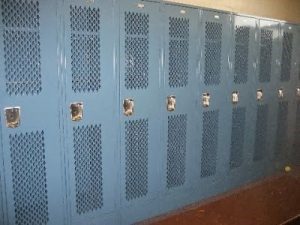 When ordering lockers, Consider having them delivered with Antimicrobial finish that helps prevent the spread of germs for 20 years. Specifying Antimicrobial Lockers can help prevent serious illness and lost time. Low cost investment, Very Worthy.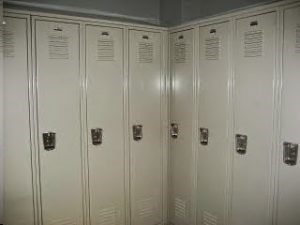 Locker Benches are also stocked locally from 4′ wide to 12′ wide. We also stock ADA lockers and Locker Benches. Standard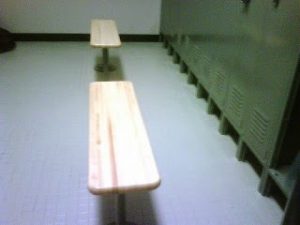 Benches come with steel pedestals powder coat painted the same color as the lockers. We also stock Heavy Duty Benches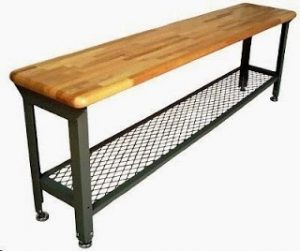 with bottom shelves #1888B stocked in 3 sizes and four standard colors. Contact us now for immediate assistance. Our Ironbound office is open Monday through Friday 7AM to 5PM and Saturdays 7Am to 1PM. Sales@LockersUSA.com or Phone (888) 963-5355.
Metal Lockers Newark NJ, Metal Lockers Newark, Steel Lockers Newark, Lockers Newark, Lockers Newark NJ, Metal Lockers delivered daily to Newark, Jersey City, Linden, Elizabeth, Paterson, Kearny, Harrison, Hoboken, All of New Jersey.