Metal Lockers Matawan. Metal Lockers for Employees, Medical, Schools, Law enforcement, Gyms. Metal Lockers in Matawan Quick Pricing and Delivery.  Single Tier, Double Tier, Triple Tier and Box Lockers stocked. Built to last with a lifetime warranty. LockersUSA metal lockers are Made in the USA. LockersUSA provides complimentary on site layouts six days a week in New Jersey and New York. Union and Non Union installations available. Our locker techs complimentary layouts will include space saving, Code and ADA Compliant Locker Room and Hallway layouts.  LockersUSA's quick ship includes 5 standard powder coat colors.
LockersUSA also stocks combination locks either built in, digital or padlock with key control. Key control includes master keys and each lock has 5 combinations. A people change lockers the combination can be changed up to 5 times. Control charts are included. Each locker is assigned a locker number. The users name can be added to the control chart. The control chart will detail the current combination number along with the 4 other combination numbers available for future use.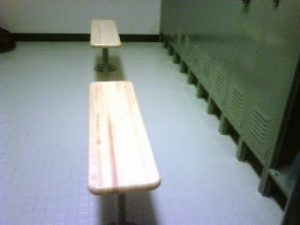 Locker Benches stocked in Matawan include sizes from 3′ wide to 12′ wide with laminate maple tops with metal bases the same color as the lockers. ADA Locker Room Benches also in stock. Our #1888 Locker Bench is available in four colors as shown below with expanded metal bottom shelf.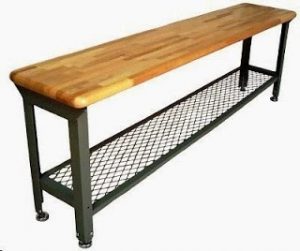 Lockers can be delivered either set up, Ready to use, Just take them out of the box and anchor them to the wall or to save money the lockers can arrive unassembled and installed by our staff or yours. LockersUSA also stocks expanded metal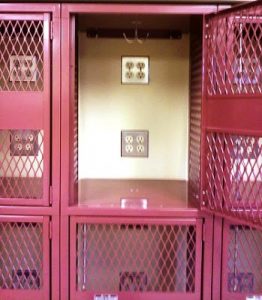 lockers in in single tier, double tier and box lockers. Need Lockers? Contact LockersUSA now for immediate assistance. Our Locker Techs are in New Jersey and the 5 Boroughs daily. Sales@LockersUSA.com or P(917) 837-0032.
Metal Lockers Matawan, Steel Lockers Matawan, Lyon Lockers Matawan, Penco Lockers Matawan, Hallowell Lockers Matawan, Plastic Lockers Matawan, Locker Room Benches Matawan, Metal Lockers New Jersey, Locker Repairs NJ, Locker Installers, Locker Installations NJ,   Metal Lockers Matawan NJ. Metal Lockers delivered daily to Matawan, Old Bridge, Woodbridge, Edison, Aberdeen, Hazlet, Middletown, Holmdel, Union Beach, Perth Amboy, Marlboro, Manalapan, Red Bank, Eatontown, Freehold, Keansburg.