Mailroom Shelving NJ. Overwhelmed with Amazon and UPS boxes. Was your ordered delivered but missing? LockersUSA has the solutions. Our Shelving and Box lockers can have doors that lock for safe keeping until you arrive. Ideal for Residential Buildings and Office mailrooms. Building to last. Manufactured with framed welded wire with an attractive powder coat finish. Stocked on 12 sizes.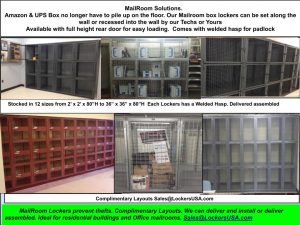 After a long day away from home, Nothing can seem worse than going to your mailroom or lobby only to find out your delivered box is missing. Boxes no longer have to be all over the floor. Mailroom Shelving NJ provides secure delivery solutions for your boxes.
Proudly serving New Jersey and NY from our 109,000 SF facility also stocks shelving and rack for mail rooms that can come with or without locking doors in 12 powder coat colors.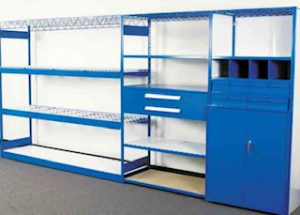 Mailroom Shelving with or without doors is stocked 6'h, 7'h and higher if needed. &' high max is the recommended height. We can deliver and set up onsite or deliver assembled.
Each day mailrooms are filling quickly, Their never seems to be enough room. Our rolling Mail Room shelving saves space. 20 rows of boxes can fit where 10 rows of shelving had fit. And the units can be locked until your delivery is ready to be picked up.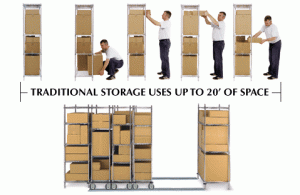 Available in durable chrome or powder coat steel in 8 great powder coat colors. Contact us today for immediate assistance. Sales@LockersUSA.com
MailRoom Shelving, NJ, mail room shelving New Jersey, Mailroom Shelving Jersey City, mailroom shelving delivered daily to Newark, Elizabeth, Union NJ, Middletown NJ, Toms River, all of NJ.