Employee Lockers Woodbridge. NJ's Largest stocking distributor. Lowest overall cost, Lifetime Warranty, Free Layouts. Quick delivery and installation.  LockersUSA's provides the lowest overall cost and best service and warranty anywhere. Buy Local and save. Employee Lockers Woodbridge stocks Metal/Steel, Wood, Plastic, Stainless Steel and ADA lockers in 5 popular types and 20 standard sizes.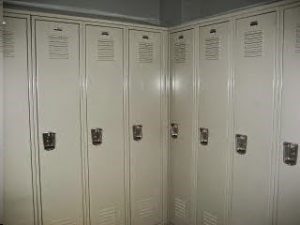 Single Tier Lockers are the most popular locker in Woodbridge. Steel/metal Lockers come numerous standard sizes. The most popular size single tier locker is 12″ wide x 18″ deep x 72″ high with 6″ legs (78″ high overall). If height is a challenge we can deliver the lockers without legs or provide shorter lockers.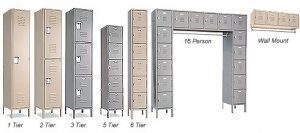 Each locker comes with recessed handles, hat shelf, coat hooks, number plate, flat tops. Employee Lockers Woodbridge have full height continuous hinges that provide a lifetime of continuous problem free service.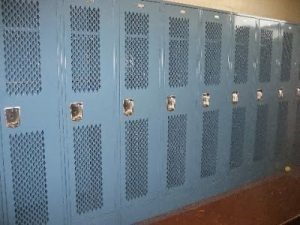 Lockers can be delivered either set up or ready to build unassembled. Sloping tops, closed in legs or bases, finished end panels and extra shelves can also be included with your lockers.  also in stock is 15″ wide, 18″ wide x 12″ deep, 15″ deep, 18″ deep. Our locker specialists can assist with selecting the locker type needed based on the space available and the quantity of lockers needed, With a code compliant layout.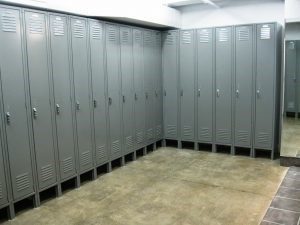 LockersUSA suggest investing in Antimicrobial lockers. The 10% investment pays for itself in saved sick days. Antimicrobial finish provides continuous protection against the touch transfer of bacteria on the locker surface, as well as colonization of mold and bacteria in locker corners, seams and on hidden surfaces behind and under the locker.  Lockers with DuPont's Antimicrobial powder coat finish is guaranteed to last 20 years. It cannot be scrubbed or washed off.
Welded Wire Lockers in the Woodbridge area aer stocked in 2 tier, 3 tier and 4 tier provide secure, visual storage. Widely used by service  techs, Telecoms, Cable providers and Law Enforcement.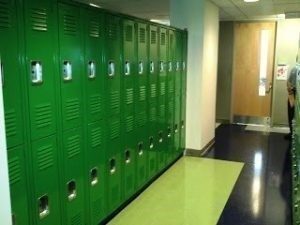 Dispatcher – Technician  Employee Lockers shown above feature individually locked compartments, making them well-suited for a variety of operations, especially where service employees need to pick up daily work orders and equipment. Available in almost every imaginable combination of single to triple front-and-back compartments and sizes: 90 different standard sizes ranging from 24″x 24″x79-1/2″ to 36″x36″x79-1/2″.
Multiple combinations – a locker can come in a range of sizes and compartments, from one-, two-, and three-tier front and back doors to 24″ – 36″" widths and depths. Additional units are easily connected via pre-punched holes. Optional rear doors are available for loading material from behind.
Quality construction – 12-gauge framed welded wire mesh sides and doors. All-steel, heavy-duty frames and galvanized shelves. Grey powder-coating finish.
Sturdy doors – doors are equipped with steel pin butt hinges to withstand years of heavy use, and padlock hasps for security. Optional shelves are available for filling stock and inventory control.
Locker Locks: LockersUSA stocks combination padlocks, Builtin combination locks and padlocks for lockers. Combination locks come with master keys for management and control charts that detail the locker #, Users name and current combination number. In addition 4 additional combination numbers are provided for future use. If your facility already has combination locks we can match your master key system.  Our techs can install the locks or show your employee how to install the locks. Master keys and control charts for security reasons are not delivered with the lockers. We hand delivery the master keys and control charts to management.  Contact us today. Our Locker Techs can be reached Monday through Friday 7AM to 5PM and Saturdays from 7AM to 2PM. Sales@LockersUSA.com or P(917) 701-5795.
Employee Lockers Woodbridge, Steel Lockers Woodbridge, Metal Lockers Woodbridge, Wood lockers Woodbridge, Welded Wire Lockers Woodbridge, Employee Lockers Carteret, Employee Lockers Perth Amboy, Employee Lockers Rahway, Employee Lockers Edison, Employee Lockers New Brunswick, Employee Lockers Sayreville, Employee Lockers Somerville, lockers Woodbridge TWP NJ,  Employee Lockers New Jersey.