DEA Pharmaceutical Cages Woodbridge.   Proudly serving NJ since 1909. Our team takes the stress out of becoming compliant in just one call. Our woven wire 10ga steel DEA cages provide compliant, Secure storage at the lowest overall cost and Best Warranty in the business. Stocked in all sizes we are able to reduce the lead time down to just 10 days from the normal 4-6 weeks. Our specialists provide complimentary onsite layouts. Contact us today for immediate assistance. P(917)701-5795  or Sales@LockersUSA.com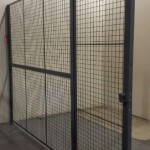 Need assistance relocating a DEA Pharmaceutical cage or adding on to your existing one or repairs ? Give us a call LockersUSA office, warehouse and installation teams are available 7 days a week.
Not sure what needs to be in a DEA Cage? or what classification your items fall into let us know we are glad to offer complimentary assistance. The quickest way to get the ball rolling is to call or email us. We will ask a few questions, work up a sketch then if more information is needed we will have one of our technicians stop by to measure the site, review the products that need to be stored, Then we will work up a Quick drawing and quote for your review. P(917) 701-5795 or email us at Sales@LockersUSA.com
Our inventory also includes Machine and Equipment Guarding Safety Cages.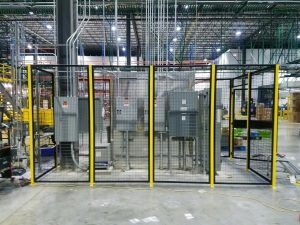 Free on site layouts,  Ideal to protect people and equipment from unauthorized access.
DEA Pharmaceutical Cages Woodbridge, DEA Pharmaceutical Cages Woodbridge NJ, DEA Cages Woodbridge, Woodbridge NJ. DEA Cages NJ,  DEA Cages daily deliveries to Woodbridge, Somerville, Somerset, Bridgewater, Maplewood, Nutley, Middletown NJ, Elizabeth NJ, Paterson, Holmdel, Union NJ, Paramus, Englewood NJ.