DEA Cages Princeton. DEA compliant cages in stock for physical security of Class III, IV and V controlled.  Proudly serving New Jersey since 1909 from out 109,000sf local New Jersey distribution center. Open Now call us for immediate, knowledgeable fast friendly assistance. P(917) 701-5795 or Sales@LockersUSA.com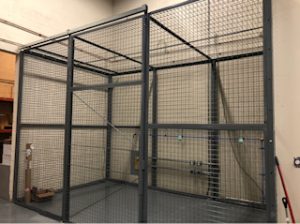 LockerUSA's woven wire DEA cages provide  in-plant drug storage solutions for drug manufacturing, distribution and warehousing.   LockersUSA.com provides fast quotes, quick deliveries and installations of DEA Pharmaceutical cages. Our specialists take the guessing out of becoming code compliant. Call now for immediate assistance. P(917) 701-5795.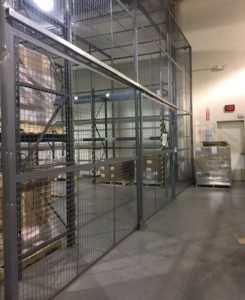 LockersUSA.com also stocks Storage Cages, Machine & Robotic Guarding. Our team provides Complimentary Layouts.  either online or onsite. Feel free to use the form in the link above or contact us for immediate assistance. Our team eliminates the stress of becoming compliant, Our goal is to supply the cage size needed and for your cage to be compliant the first inspection.  LockersUSA  stocks DEA cages in numerous sizes available for immediate delivery and installation at the lowest overall cost and best warranty in the business.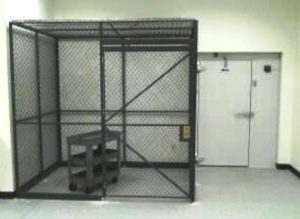 Our security cages are stocked in 5 powder coat colors including galvanized steel in 8ga welded wire. Doors can be delivered quickly hinged or sliding in several sizes and heights. We stock magnetic locks, Push Bars, Push button locks, Biometric, Card swipe and key fob locks. Contact us today for immediate assistance.  Monday – Friday 7AM – 5PM, Saturdays 7AM -1PM.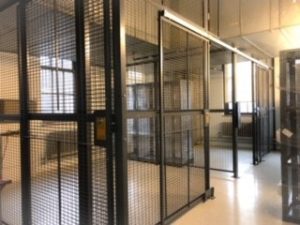 LockersUSA also stocks Pallet Racking, Shelving, Lockers, Lab Benches, Modular Drawer Cabinets and Safety Supplies.
Our team can also help you with our quick ship program of Clean Rooms, Pre Fab Mezzanines and Prefab Tall Walls and Prefab Inplant Offices.   Complimentary   on site cost saving layouts  call us now at P(917) 701-5795 or email Sales@LockersUSA.com
DEA Cages delivered daily to Princeton, Lawrenceville, Parsippany, South Plainfield Cranbury, Ewing, East Windsor, Plainsboro, All of New Jersey.