Basement Tenant Storage Cages Bronx NY generates revenue. Residential buildings with basement storage cages for tenants as an amenity definitely make apartments in these buildings more attractive to residents. Provide Tenant storage in your basement or other existing space at no cost and generate revenue for your building.
Residential buildings charge a minimal rental fee for use of tenant cages. Average rental for full size tenant cages range from $50.00 to $125.00 each per month. On average, residential buildings get a return on their investment within 8 months and subsequently earn an annual revenue from $50K and up. This additional revenue can go towards your building's reserve fund or used to offset rising costs in building maintenance.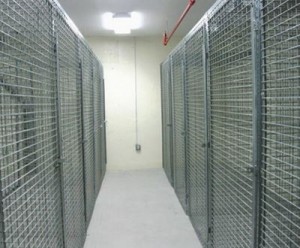 LockersUSA.com based in New York City, is the only company that provides a Five year  warranty on basement Tenant storage cages and installations. LockersUSA.com stocks full size (walk-in) and two-tier tenant storage cages. Cages are made of galvanized steel #4ga material. Each locker comes with full height lock bars and tops. Various sizes available.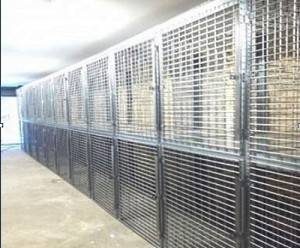 Purchase Tenant storage cages Bronx from LockersUSA. And create a maintenance-free revenue generator today!
Free on site layout. Call (917) 701-5795.

Our inventory also includes space saving Wall mount bike racks that are lockable and easy to use. #42488 Wall Mount Bike Brackets have been designed by our bike room techs with the bike owner in mind. Built to last and affordable. Bike Room Capacities increase over 50% compared to past generations of bike storage racks. Our Bike Techs provide Complimentary Bike Room Layouts. Contact is today for immediate assistance. P(917) 701-5795
For more information, visit LockersUSA.com
Tenant Storage Cages Bronx NY 10470, Wire Mesh Cages, Bronx NY 10471, Bronx NY 10463, City Island Bronx NY 10464, Port Morris Bronx NY 10451, Bronx NY 10458, Morris Park Bronx NY 10461, Riverdale Bronx 10463, Silver Beach Bronx NY 10465, Woodlawn Bronx NY 10467, Tenant Storage Bronx NY