Steel  Lockers NYC. LockersUSA stocks steel lockers in NYC, Large inventory of metal lockers in stock for quick delivery throughout the NY Metro area. LockerUSA provides Free on-site Layouts, Professional Installations and Lifetime Warranty.  Contact us today for immediate assistance.
P(917)701-5795
Single Tier Lockers in stock
P(917)701-5795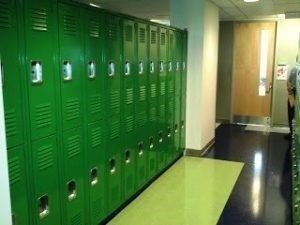 Max you space with 2 tier lockers, in stock 12W x 18 or 15D
x 78 H. Free on-site layouts
P(917) 701-5795

ADA Compliant Lockers in stock, Complimentary Code compliant layouts in the five Boroughs.  We also stock Locker Room Benches and ADA Locker Room Benches.
LockersUSA.com provides lockers in 30 free standard colors
P(917)837-0032
P(917)837-0032
Steel Lockers in NYC, Metal Lockers in NYC,
Proudly Serving NYC, Brooklyn, Queens NY, Bronx, Staten Island and New Jersey Steel Lockers
                   NYC neighborhoods served by zip code
Steel Lockers NYC, Metal Lockers NYC, Steel Lockers Brooklyn, Employee Lockers NYC, Gym Lockers NYC, School Lockers NYC, Employee Lockers Brooklyn, Employee Lockers Queens,  
10009,10016
,
10023,10024,10025,10017,10022,10065,10075,10128,10021,10019,10022,10014
,
10004
,

11201, 10012, 10003, 10017, 10028, 10128, 10017, 10004,
11105,11103. 11201

, 11249. 10013, 10011,10010,10036,

11361,11363,11364,11354,11355,11356,11357,11358,11359,11365,11366,11367,
11358,11358,11365,11366,11367,11412,11423,11433,11434,11435,11436,11101,11102,11103,11104,11106,11374,11375,11379,
11385,11691,11692,11693,11694,11695,11697,11004,11005,11411,11413,11422,11426,11427,11428,11429,11414,11415,11416,
11417,11418,11419,11420,11421,11368,11369,11370,11372,11373,11377,11378,10044,10027, 10039,10035,10032,10033, 10040,
10025,10019, 10026, 10023,10034,