Tenant Storage Cages Bronx. Revenue Generating Amenity. Free on site layouts, Lowest overall cost. Lifetime Warranty.  Tenant Storage Cages generate good revenue for the building with low monthly rentals. Normally rented out to residents in the Bronx from $70.00 to $150.00 depending on the size. If the building has 50 units renting out tenant storage cages on the low end of $70.00 per month The would generate $42,000.00 per year in maintenance free revenue. The cages normally pay for themselves in 8-9 months.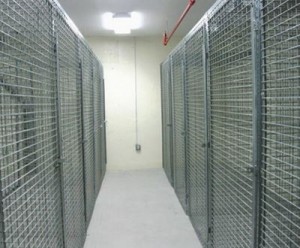 LockersUSA based in NYC provides complimentary on site layouts, Quick deliveries, Lowest overall cost and Lifetime warranties.  LockersUSA's tenant storage lockers are made with 4ga galvanized steel or 5 powder coat colors. Standard features include full height anti – theft lock bars, welded hasps for padlocks or steel encased cylinder locks. 4ga welded wire is twice the thickness of 10ga. To save on costs most buildings attach the tenant storage cages directly to common walls and floors eliminating the need for added cage. Tops, bottom floors, shelves can also be added.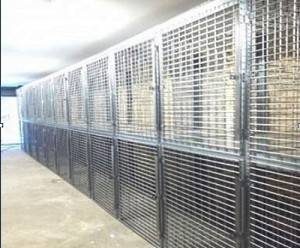 LockersUSA prides itself on quality tenant storage cages provided at the lowest over all cost with the industries only lifetime warranty.
LockersUSA also stocks security cages, DEA Cages, Driver access cages, Equipment Cages, Data Room & Colocation cages and Safety Fence for machinery and robotics.
Our Bike Room Division manufactures wall mount bike brackets that allow bikes to be stored just 12″ apart. made of all welded steel with a powder cost finish. Each of our #42488 Wall mount bike brackets comes with a 5′ long cushion coated security cable that can be wrapped around the bike frame, both rims and secured with the bike owners lock. Ideal for maximizing bike room space. Normally our #42488 wall mount bike brackets will double the amount of bikes that can be stored. While keeping the floor clear. Our BikeNicians provide complimentary bike room layouts, free delivery and lifetime warranties. Contact us today for immediate assistance. P(917) 701-5795 or Sales@LockersUSA.com
Tenant Storage Cages Bronx, Daily deliveries by zip code 10453, 10457, 10460, 10458, 10467, 10468, 10454, 10455, 10459, 10474. 10472, 10499, 10469, Tenant Storage Cages Bronx. Deliveries by neighborhood Central Bronx, Bronx Park, Fordham, Morrisania, Hunts Point, Mott Haven, Kingsbridge, Riverdale, Northeast Bronx, Southeast Bronx, Inwood, Highgate.