Security Cages Red Hook. Welded wire security cages in Red Hook. Free layouts, Quick delivery, Lowest overall cost. Protect workers and inventory. Welded Wire and Woven Wire Partition Security Cages and Doors.  Made with 8ga steel, Framed with all welded grid openings. Our modular design makes all jobs standard.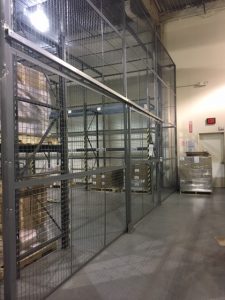 Stocked locally in galvanized steel, black and gray in durable powder coat. Our door are 3′ wide, 4′ wide, 6′ wide, 8; wide and 12′ wide heights of doors can be as needed. Our doors come with welded hasps for padlock, Cylinder locks, Pushbutton or card swipe and key fob. We can also match your locking system with IC cores.  Give us a call we will help you pick the right standard sizes for your project at the lowest overall cost. P(917) 837-0032 or Sales@LockersUSA.com
In addition to security cages LockersUSA also stocks Tenant Storage Cages, Loss Prevention cages, DEA Pharmaceutical cages and Machine Guarding Equipment Caging.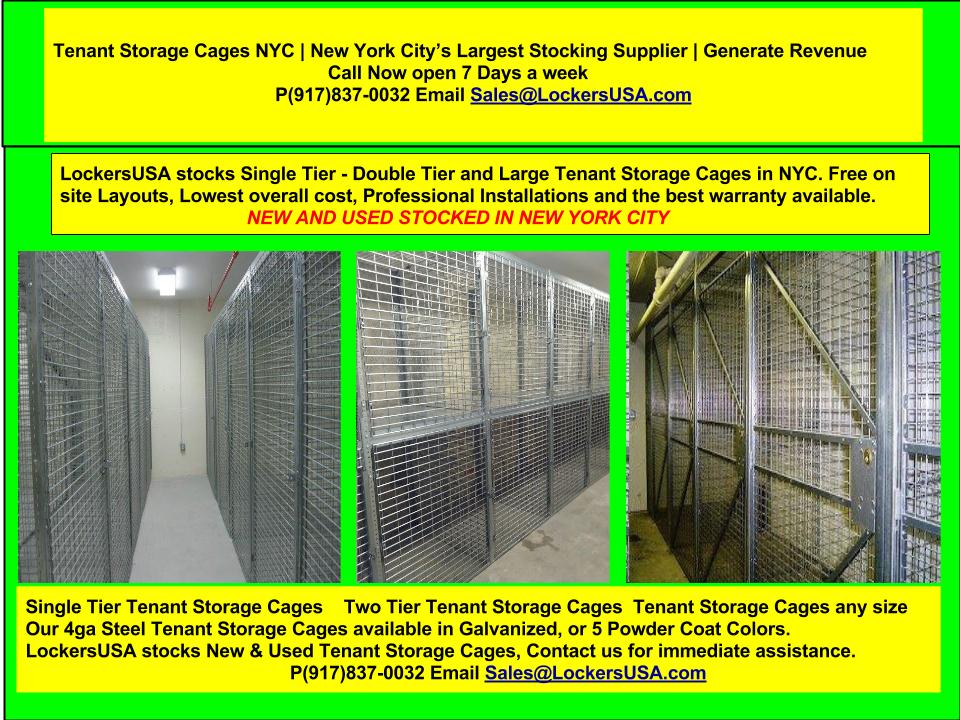 Tenant Storage Cages Generate good revenue in South Brooklyn. Stocked in full size, Walk in type and two tier – stacked units. Our techs provide complimentary on site layouts, Professional installations and lifetime warranty.
Tenant storage cages are manufactured in 4ga welded wire steel which is double the thickness of other makes and costs less, While providing increased security. P(917) 837-0032 or Sales@LockersUSA.com
Security Cages Red Hook, Wire Partition Cages Red Hook, Machine Guarding Safety Fence Red Hook Brooklyn 11231, Tenant Storage Cages Red Hook, Storage Cages Red Hook Brooklyn, basement cages Red Hook, Security Cages Red Hook Brooklyn 11231. Daily security cage deliveries to REd Hook, Sunset Park, Bay Ridge, Fort Hamilton, Borough Park, Midwood, Gowanus, Park Slope, Bensonhurst, Greenpoint.