Employee Lockers NYC.  Lockers for Employees, Schools, Hotels, Restaurants, Medical, Gym in New York City.  Our metal lockers are backed with a lifetime warranty on the lockers and installation.  Employee Lockers available in steel, wood, stainless, plastic, ADA. Call Now P(917)701-5795.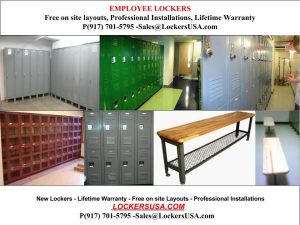 Our inventory includes open leg lockers, closed bases, sloping or flat tops, combination locks.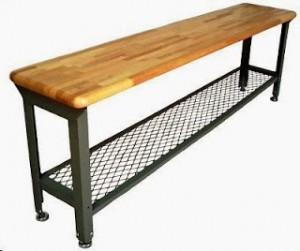 Lockers benches are stocked in 3′, 4'6 and 8′  in butcher block maple bench tops. Pedestals can be supplied in the same color as the lockers.
Our inventory of locks includes Builtin combinations we supply them with control charts to help manage the locker and ID users. Each lock comes with 5 different combination locks. As employees leave the combination number can be easily changed. We also give management master keys. Our Locker Team will review with management how o change combination numbers and manage the locks while on site. We can also provide locks that will match your existing key control system.  padlocks keyed different with master keys are also in stock.  Our installers can work around your schedule when needed we have day, eves and weekend shifts working daily. Contact us today for immediate assistance Phone (917)837-0032 or email us Sales@LockersUSA.com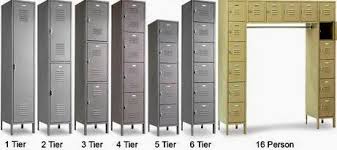 Our inventory also includes ADA compliant lockers. Free ADA guidance. 
Employee Lockers NYC, School Lockers NYC, Metal Lockers NYC, Steel Lockers NYC, Wood Lockers NYC, Employee Lockers Queens NY, Employee Lockers Brooklyn, Employee lockers Bronx, Penco Lockers NYC.